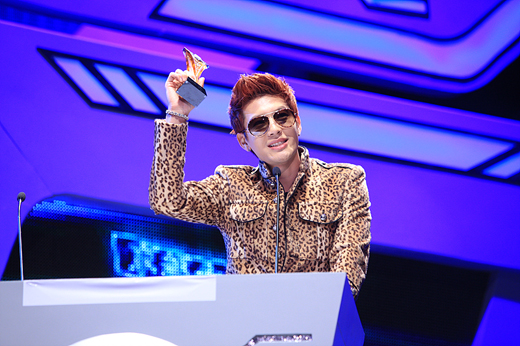 Singer Se7en received the Best Overseas Performer Awards in China.
A press release from YG Entertainment on April 13th stated, "On April 13, Macao, China hosted the '2012 China Music Award and Asian Influential Awards' and there Se7en won the award for 'Best Overseas Performer'."
The 'China Music Award and Asian Influential Awards' first began in 1994, making this the 16th award ceremony to be held. Over a hundred Asian stars gather every year for this event and previous famous Korean attendees include Lee Byung Hoon, Kim Tae Hee, and Jang Woo Hyuk.
The event this year was held at CotaiArena in The Venetian Macao, and many celebrities from various Asian countries were present for this event. Some of the famous attendees include Taiwanese singer Jay Chou, F4's Van Ness Wu, China's greatest female entertainer Karen Mok, and Japanese singer Kuraki Mai.
Se7en was invited to this event, representing Korea, and there he won the award for 'Best Overseas Performer'. In his award speech, Se7en said, "I am very grateful for receiving such a great award. I will work my best to be able to meet my fans from the Greater China Regions."
Se7en then heated up the stage at the CotaiArena when he performed his songs from his mini album "Better Together" and "Digital Bounce".
After the performance, Se7en had an interview with the mass media of China and his interview and passionate performances were aired live on China's Channel V. His performances and interview is also to air in thirty countries including Hong Kong, Taiwan, Malaysia, Indonesia, and the Philippines through sixty channels.
On another note, Se7en will be releasing his new Japanese single album 'Love Again' on April 25th and in May he will hold showcases in Tokyo, Fukuoka, Nagoya, and Osaka in celebration of the release of his album.
Source & Image: Segye News via Nate