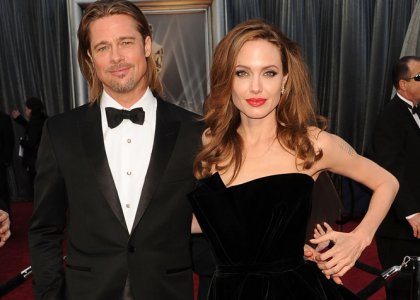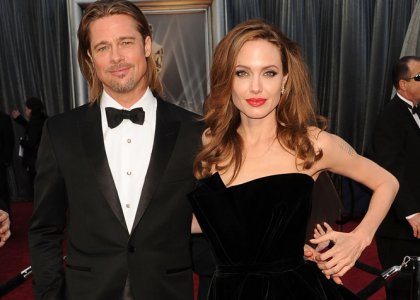 Remember when Brad Pitt said he wouldn't get married to Angelina Jolie until everyone in America had the equal right to get married?
The Beverly Hills jeweler and former CEO of Asprey & Garrard, the British jewelry company to the English royal family, confirms to The Hollywood Reporter that he has designed an engagement ring for Angelina Jolie. A rep for the jeweler says, "I can confirm that, yes, Robert Procop did indeed design an engagement ring for Angelina Jolie, designed in collaboration with Brad Pitt."
Jolie was seen wearing the ring two nights ago, April 11, at a private viewing of the Los Angeles County Museum of Art's Chinese Galleries. She attended the small gathering with Pitt as well as their son Pax. Neither the ring nor the engagement has been confirmed by Jolie's representatives, who could not immediately be reached for comment.
Just so we're all clear, Brad Pitt gave Angelina Jolie an engagement ring designed by the royal family's personal jeweler.