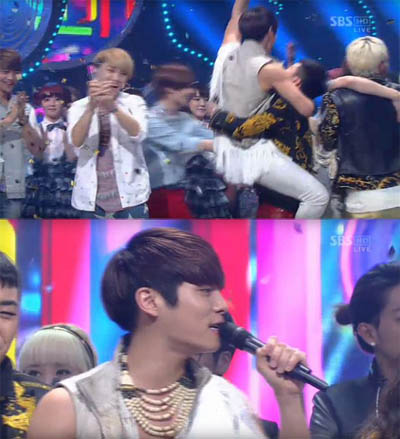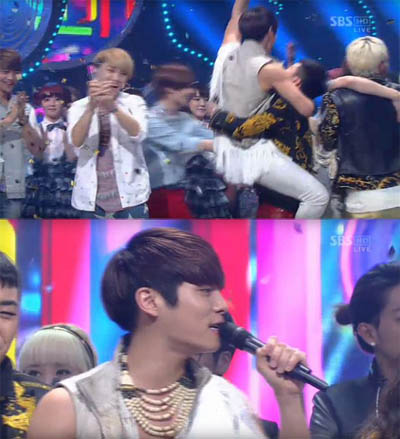 Contemporary idol group SHINee recently took home the number one spot on the latest episode of SBS Inkigayo, marking the third week that the boys have stayed atop at the number one position.
After SHINee received the award, they showed much appreciation to their fans, as well as various SM Entertainment staff members. A notable mention was SM's choreographer Shim Jae Won who has worked with the boys as assistant choreographer. Shim was also a member of SM's boy group Black Beat, who unfortunately was not able prosper within the industry for reasons unknown.
"Shim Jae Won, are you watching this?" said SHINee, holding the trophy up high as if to show how the hard work they poured into learning the intricate choreography paid off successfully.
The latest episode of Inkigayo also featured some of K-Pop's most anticipated comebacks such as SISTAR, 4minute as well as the usual chart topping acts like Big Bang and CNBLUE.
Source & Image: Naver