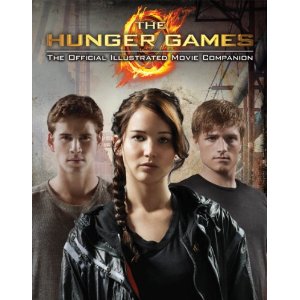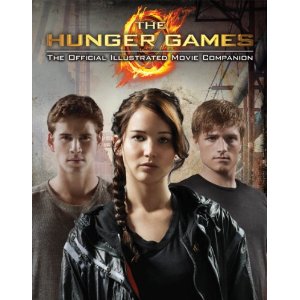 With an estimated $21.5 Friday-Sunday, the Jennifer Lawrence hit captured its fourth straight box-office win, the most consecutive No. 1 finishes since James Cameron's blockbuster ruled the multiplex.
The Three Stooges and The Cabin in the Woods, meanwhile, met what's known as modest expectations.
The Stooges redo from Peter and Bobby Farrelly managed a $17.1 million debut; the extremely long-awaited release of the Joss Whedon-produced Cabin in the Woods scared up $14.9 million.
Both films reportedly had Hollywood-cheap budgets of about $30 million each.
For the Farrelly brothers, The Three Stooges is their biggest opener since Shallow Hal. Superfluous exit-polling showed the film played primarily to men, and especially well to young men for whom a firm finger to the eye is always in style.
For Whedon, Cabin in the Woods' third-place start is a victory in that it meant the film escaped the shelf upon which it had been sitting since its original studio, MGM, went bankrupt. The film is so old that its star, Thor's Chris Hemsworth, wasn't a star when it was made—and Whedon wasn't Hemsworth's director in the upcoming Avengers, either.
As for The Hunger Games, with its fourth No. 1 finish, it's now gone farther than either the Harry Potter or Twilight franchises, which, at best, had win streaks of three weeks.
The Hunger Games' studio isn't ruling out a fifth-straight win.
"I think it's within the realm of possibility," Lionsgate exec Richie Fay said Sunday. "It's holding up better than expected."
The Hunger Games' domestic total is now at $337.1 million, moving it past Spider-Man 3 for 22nd place on the list of all-time hits, and trumping all of the Twilight movies, and all but the final Harry Potter, Deathly Hallows Part 2.
Worldwide, the film has broken the half-billion-dollar mark, with $531 million overall.
In order to run its streak to five consecutive No. 1 finishes, a once-more-common, but now-rare feat, it'll have to hold off Zac Efron's The Lucky One next weekend.
And in order to match Avatar's ultimate run of seven straight No. 1 finishes, it'll have to down, first, Jason Segel's The Five-Year Engagement and, then, The Avengers—so, no, that's not going to happen.
Elsewhere, Cameron's other mammoth hit, Titanic 3D, held well in its second week, which coincided with the 100th anniversary of the legendary sea disaster.
Speaking of disasters… The Guy Pearce sci-fi action film Lockout opened to $6.3 million, which even off a very modest $20 million budget isn't very good.
While Courtney Love was tweeting up a storm, Hit So Hard, a documentary about Hole drummer Patty Schemel, averaged a weekend-best $6,500 at one theater.
John Carter dropped out of the Top 10 after an inglorious, five-week stay.
Here's the complete rundown of the weekend's top movies, per Friday-Sunday domestic estimates as reported by the studios and Exhibitor Relations:
The Hunger Games, $21.5 million
The Three Stooges, $17.1 million
The Cabin in the Woods, $14.9 million
Titanic 3D, $11.6 million
American Reunion, $10.6 million
Mirror Mirror, $7 million
Wrath of the Titans, $6.9 million
21 Jump Street, $6.8 million
Lockout, $6.3 million
Dr. Seuss' The Lorax, $3 million