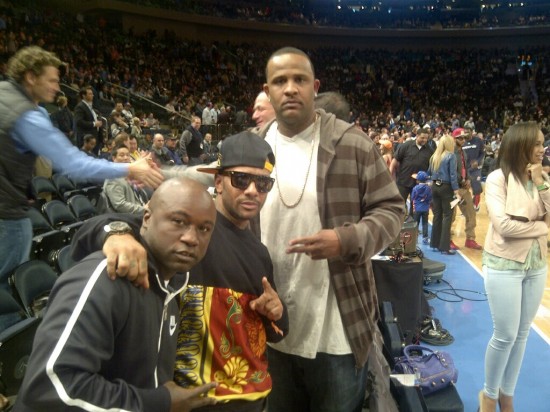 Following a highly-publicized beef on Twitter, Queens, New York Hip Hop duo Mobb Deep was photographed court-side at Friday night's (April 13) New York Knicks game.
Prodigy and Havoc attended the game where the Knicks defeated the Washington Wizards.
On Sunday of last week, the pair engaged in a public war of words on Twitter. In the days after, Havoc claimed the diatribe was not authentic, but the bi-product of a lost cell phone. Later in the week, sources close to the 20-year recording duo revealed that another Mobb Deep album releasing was unlikely.
Last year, following Prodigy's release from a three-year prison sentence, Mobb Deep released the Black Cocaine EP.