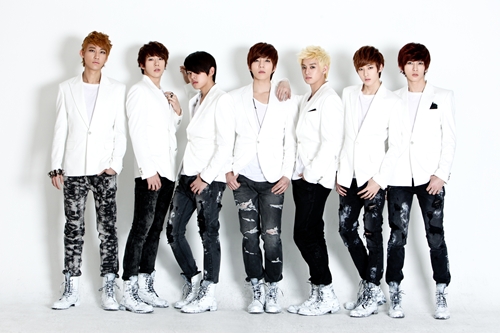 After a long eight-month hiatus idol group U-KISS will make a comeback!
U-KISS will release their sixth mini album, Doradora on April 25th.
Songwriter and producer Kim Hyung Seok participated in selecting songs and the concept for the album, giving U-KISS a new musical status.
The title song "Doradora" was composed by Kim Hyung Seok and Brian Kim, while Heo In Chang wrote the lyrics. Singer Jay Park wrote an rhythmic and upbeat dance song called "4U (For You)."
Once the activities of their second official album, "Neverland" last year,  was over; U-KISS went overseas to Japan, released two albums and held a concert tour, attracting more than 30,000 KISS ME fans.
With the release of their mini album on April 25, U-KISS plans to appear on Mnet's M Countdown Hello Japan- M Countdown One Asia Tour 2012, which will be held at Saitama's Super Arena in Japan.