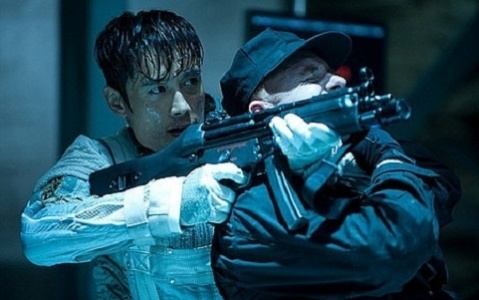 New still cuts of Hollywood's blockbuster, G.I. Joe 2 have been revealed.
The still cuts have been revealed on various sites including, Comicbookmovie.com and Beyondhollywood.com. The picture of the popular Korean actor Lee Byung Hun as Storm Shadow have been revealed.
According to our sources, Lee Byung Hun's name comes first before  the others on the top of the trailer, 'Byung-Hun Lee with Bruce Willis and Dwayne Johnson' that is uploaded on G.I. Joe 2's official site. Not only that, his name comes first in the banner ad of the homepage.
It seems that the production company Paramount has high trust and expectations of Lee Byung Hun after seeing how popular he is during the promotion and world premiere of the first series of G.I Joe.
Fans have been saying: "I'm really curious about the return of Storm Shadow." "I'm looking forward to the transformation of Storm Shadow." "Lee Byung Hun is such a great actor. Go watch 'All In' if you want to see his acting skills."
G.I. Joe 2 will be released in theaters June 21.