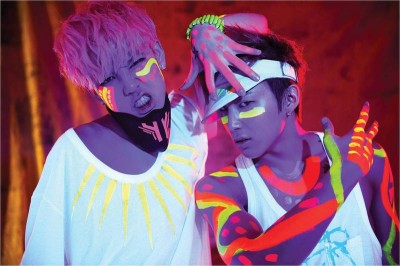 On April 18th, the 2nd image teaser featuring the two youngest members of B.A.P, Zelo and Jongup, was revealed.
Zelo is painted with sun-ray-like paint on his shirt and face, while Jongup is covered in paint, almost like an ancient, warrior tribal-like manner.
B.A.P is set to return and release their new album on April 27th, along with their music videos, and will begin their full-scale activities.