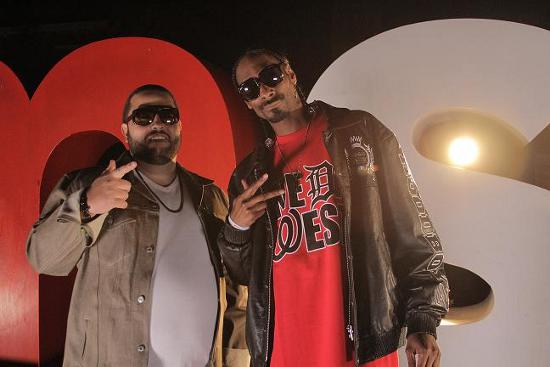 It's no secret that April 20 is a celebration for international smokers day, Toronto hip-hop success Belly released the music video for "I Drink, I Smoke" featuring his long-time friend and collaborator Snoop Dogg.
This is Belly's second collaboration with the Doggfather. The two first teamed up on the song "Hot Girl" from Belly's 2009 mixtape Back for the First Time hosted by DJ Smallz. Belly also joined Snoop on the Blue Carpet Treatment tour across Canada.
"The first rap album I ever owned was Doggystyle," says Belly, "so getting to work with Snoop and join him on tour were defining moments in my life. It's amazing to collaborate with him again and be able to call him a friend and mentor."
Over the years, Belly has worked with top artists including Drake, Scarface, Kurupt, Ginuwine, Mario Winans and of course Snoop Dogg, which has helped him gain recognition from coast to coast and spark a fire among fans that continues to burn strong today. After six successful mixtapes, a number one gold-selling album in Canada and countless top ten singles, the Juno award winner is diligently in the studio working on yet another mixtape with several features including artists, such as Waka Flocka Flame. Late last year, DJ Drama and Belly worked closely to release The Greatest Dream I Never Had mixtape, which was produced and arranged by DannyBoy Styles, Da Heala, The Weeknd, and Belly.
"I'm taking my time and doing things right this time," Belly says. "With everything I've accomplished, it's sad to say that I feel like I've accomplished nothing. I'll let you know how I feel after I win a couple Grammy's," he says with a smile.
Photo Credit:CASHMERE AGENCY