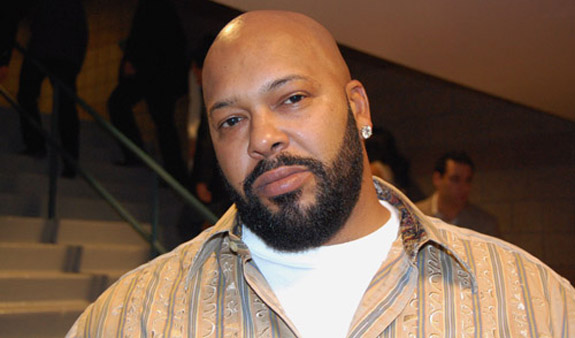 While Suge Knight's wild speculations that Tupac may still be alive earned him a lot of publicity today, it looks like that wasn't the only thing he dropped during his interview with 93.5 KDay.
The former death row head also threatened to put hands on Rick Ross over his song "Tupac Back."
In the interview with 93.5's Tattoo and Cee Cee, Suge Knight said that he'll "beat the sh*t out of Rick Ross" if their paths ever cross. Knight explained that while he's not bitter to Ross and actually enjoys his music, he feels it's extremely disrespectful that the MMG rapper would make a song titled "Tupac Back," especially when he's with Diddy.
"I can't sit up here and say I'm bitter to Rick Ross, 'cus like anybody else, we don't know Rick Ross," Suge said. "That's a guy who uses somebody else's name. This guy comes from being a correctional officer. I don't got nothing negative against him personally, I just feel like he could do good music, and you can't take that from him. That boy got bars, he's gonna write…at the same time, I feel like there's a line you cross, and Rick Ross crossed that line. If you're gonna be with Diddy, the person who killed Tupac, you can't go turn around and do a record called 'Tupac Back'…Rick Ross is a grown ass man. I'll beat the sh*t out of Rick Ross for manipulating these people out here."