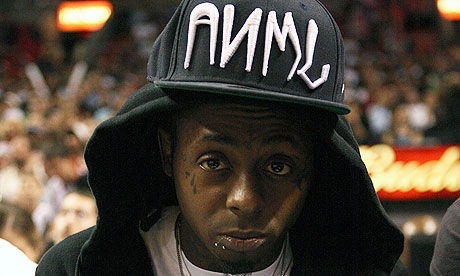 Lil Wayne has revealed that he plans to release his first signature shoe line.
Speaking with VIBE.com, Weezy remained minimum on the details, but he said that the shoes will not be released on his Trukfit fashion shingle. Instead, he plans to partner with a major brand, yet he wouldn't reveal which one yet.
"I do have a shoe coming out soon but it won't be Trukfit," Wayne said. "I have a shoe with a well-known company. I just don't want to say yet because I haven't dotted the line yet, but it's done."
He responded to speculation that the line could be coming out on Supra, but it's not yet to be confirmed. "Nah, it's not a Nike or Reebok, I can tell you that much," said Wayne, addressing a possible Supra collaboration. "Uh-oh. Watch out.