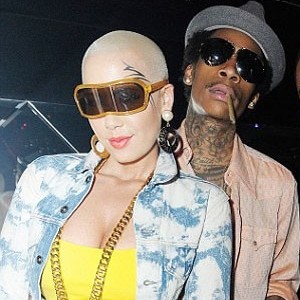 Wiz Khalifa also discusses future collaborations with Chief Keef and says "O.N.I.F.C." will be insightful.
Wiz Khalifa phoned intoWGCI's Morning Riot to speak about his new album, his engagement and Chief Keef. His new album will provide insight on his journey and added that he supports Chief Keef but doesn't need to work with him yet.
Speaking about his new album, O.N.I.F.C., Wiz added that it'll provide insight on his journey to stardom.
"I just wanted to let people know and give people insight on my journey through becoming a businessman in life. It's taken me a lot of different places that people didn't expect me to go."
The conversation changed as he began discussing his engagement to Amber Rose. Khalifa was asked if he designed her ring and he said it was no different than what takes place for most men.
"I just did what guys do," he said. "You walk in there like an idiot and you walk out of there with something life-changing."
Finally, he was asked about working with Chief Keef. He acknowledged his movement, said he was a huge fan but said he didn't need to work with him yet. He also added that people who are working with Keef now are doing so "because they see what it could do for them."