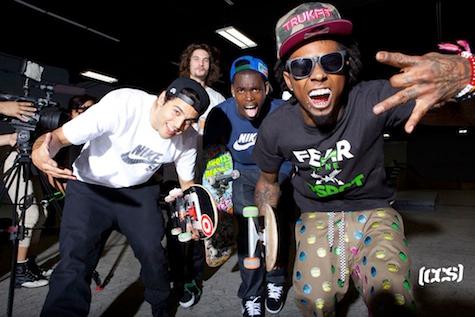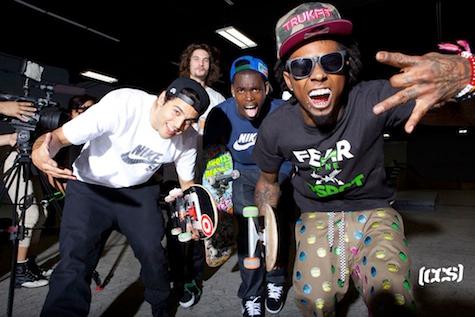 "I've left my world and I've joined the skate world. I want to introduce my world to their world."  —Lil Wayne
Lil Wayne has just made a major leap in the world of skateboarding as he was able to grace the cover of CSS.
Lil Wayne along with top skateboarding pros Torey Pudwill, Theotis Beasley, Shane O'Neill and Paul Rodriguez have recently been featured in the May issue of the CSS catalog.
This is just a small sample of what you get when you combine skateboarding and hip-hop.
"It's so cool just to be allowed to be in their circle, let alone skate with them," says Lil Wayne of his experience during the CCS cover shoot.
"Just to be allowed to kick it with these guys is cool cause they them dudes—Torey Pudwill, Theotis, Paul Rodriguez, Shane O'Neill…if I can skate with these dudes I can skate with anybody."
For the skaters it was an experience of a different nature,however it was still one that was welcomed.
"Wayne has taught me what work ethic is and he's taught me to continuously search for perfection," says pro skateboarder Paul Rodriguez. "That's just a small part of what I've learned from listening to his music and being around him."
Check out the cover shoot video below:
Photo Credit: CSS