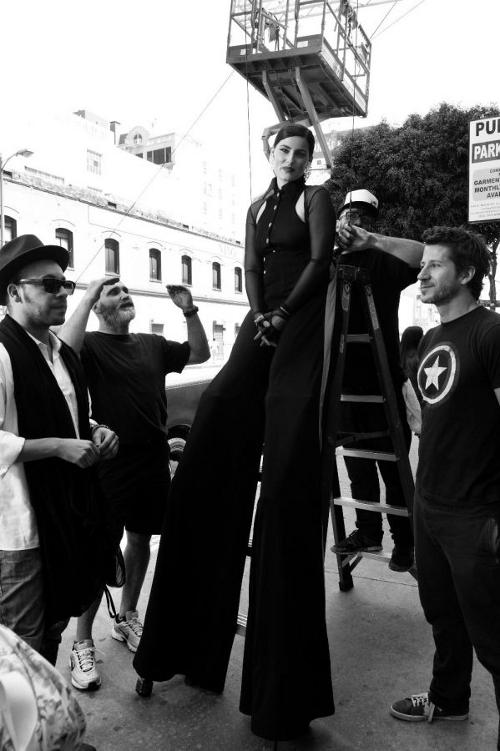 Nelly Furtado is making a statement as she heads back to the hip hop scene and announces the unveiling of the first of a three part behind-the-scenes look at the making of her upcoming music video, "Big Hoops (Bigger The Better)."
As a free gift to all her fans Nelly decided to give her fans a VIP look into the making of her music video as she takes us to rehearsals at 3rd Street Dance Studios in Los Angeles, where World Champion Native American hoop dancers practice for the shoot.
Along the way Nelly stops by to visit with the wardrobe stylist for the video, who finds herself hard at work to get that perfect look for "Big Hoops."
Of course since this is a three part series Nelly makes sure to leave us with just enough in  the video to keep us coming back for more.
Nelly's Big Hoops (Bigger The Better)" (available now on iTunes) will appear on the much anticipated Spirit Indestructible, due June 19th on Interscope Records/Timbaland's Mosley Music Group.
For more on Nelly Furtado, visit her official site at nellyfurtado.com,
"Big Hoops (Bigger The Better)" on iTunes: http://smarturl.it/BigHoops
Official Sites:
nellyfurtado.com