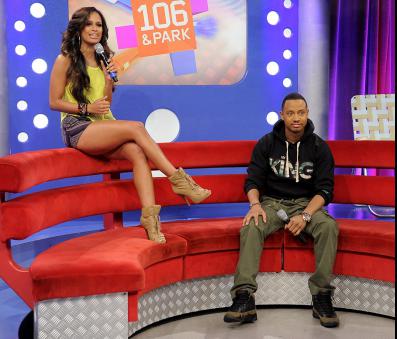 BET 106 & PARK is making sure you stay in the loop with all your favorite rappers, hip hop signers and fresh new music videos.
BET 106 & PARK has a spectacular week of music and gossip lined up, exclusively for hip hop fans! The MMG crew will be making a game changing announcement. They will be featuring exclusive world premiere video from your favorite artists including Rihanna, Trey Songz, Tyga, Akon, Waka Flocka, MMG's Wale and so much more.
Check out the star studded line up and make sure you tune in.
 Wednesday, May 2
§  MMG to make a BIG ANNOUNCEMENT on "106 & PARK"
§  Wale/MMG to exclusively world premiere new video "Bag Of Money"
§  Santigold to promote new album "Master of My Make-Believe"
§  Kirko Bangz stops by to new joint the remix video for "Drank In My Cup"
Thursday, May 3
§  World Premiere of new video "B-Boyz" from Birdman & Mack Maine feat. Kendrick Lamar, Ace Hood & DJ Khaled
Friday, May 4
§  Grand finale of 5 Days till Trey with the world premiere of Atlantic Recording artist Trey Songz' new video "Heart Attack"
In addition, viewers can join the conversation by logging on to BET's multiple social media platforms:
On Facebook by liking the fan page at facebook.com/BET106andPark
On Twitter by using hashtags: #106andPark
With so many exclusive video's and announcements  on the show this week there is just no telling what will happen or what you will miss if you fail to tune into BET's 106 & Park. So make sure you tune in this week with Terrence J and Rocsi and check out what the hip hop world is talking about!