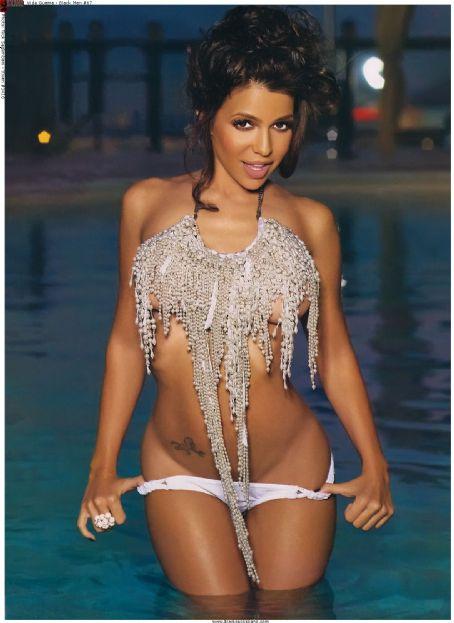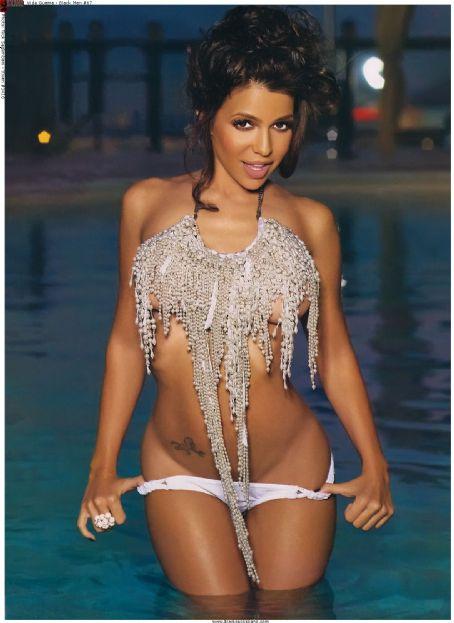 Vida Guerra is no secret in the hip hop community and the Hip Hop Honeys circle. She is widely known for her feature appearances in many music videos', but more than anything her assets always seem to captivate her audience's attention.
Vida Guerra has starred in music videos such as "Shake Ya Tailfeather" – Nelly feat. P Diddy, and Murphy Lee. She was also the main feature in "The New Workout Plan" (Kanye West, 2004), and in "Obsession (No Es Amor)" (Frankie J featuring Baby Bash, 2005).
Guerra was first introduced to most of the world through a lingerie spread for FHM in December 2002. The magazine had such a positive reaction from her photo shoot that they continued to feature her in the publication. What really catapulted her career to the next level was when she was named "FHM's Model of the Year" in 2004. After getting the main spotlight she was able to secure several other magazine features including DUB, Smooth, Escape, and Open Your Eyes, often as the cover girl.
Not shying away from the acting world she also tried her hand in a commercial for Burger King's Tender Bacon Cheddar Ranch and was a knockout in the film National Lampoon's Dorm Daze 2. You may also recognize her voice in the hit video game Scarface: The World Is Yours.
Vida Guerra has also attained various guest spots on television shows including the Chapelle Show and she made several appearances on the famous Spanish language television show El Gordo y la Flaca.
In 2005 Vida Guerra like many celebrities had nude photos of her leaked into the internet, which led to her full feature in Playboy magazine.  Vida claims that she did the nude photo shoot with Playboy to show people "what she really looked like naked." Which is kind of funny because anyone that has seen any of Vida's regular photo shoots knows that she leaves very little (if anything a string) to the imagination.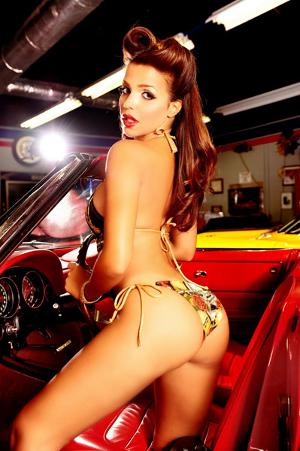 Later in her career Vida went on to produce her own swimsuit calendar's and a 2006 DVD titled Vida Guerra: Exposed. She gave her singing career a shot which did not get her the attention or success she expected. A song from Vida's debut album, You Got Me, was leaked to the Internet on 2006. Sadly the album did not sell many units.
To this day I still don't understand why famous people can't just stick to what got them famous to begin with. You have actors trying to become singers and singers trying to become actors, I mean come on guys, stick to what you know and be great at it don't just settle for mediocre.
Besides you have to give the rest of us normal people a shot a living a dream as well.
The only other Hip Hop Honey that may give Vida Guerra a run for her money is Coco Austin, but we still say that Vida takes the crown.