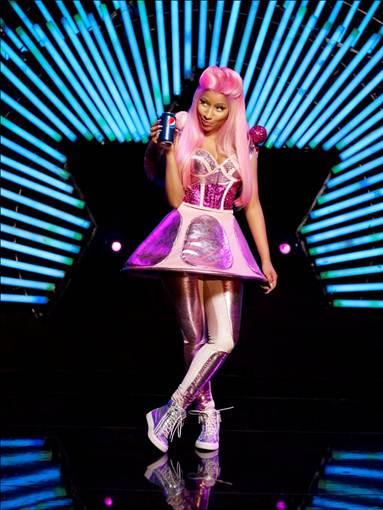 Nicki Minaj has been the talk of the hip hop community as of lately and believe that she will be making further noise as the upcoming release of her new Pepsi music commercial draws nearer each day.
However with only days before Nicki Minaj is set to appear in a new Pepsi commercial, Pepsi has decided to add another hot female artist to its already popular roster!
Pepsi announced a partnership to promote Katy Perry's upcoming movie, "Katy Perry: Part of Me 3D," which is set to be released in theatres July 5th.
The film is said to have captivated Katy Perry's life both on stage and offstage. In addition, Pepsi will offer will offer a few lucky fans the opportunity to win trips to attend the world premiere of the film in Los Angeles, but that's not it! The world premier will also include a live performance by Katy.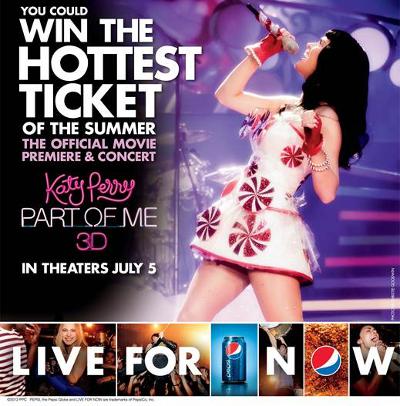 Nicki Minaj will be in full stride on Monday, May 7, as Pepsi will debut "Now in the Moment," a new commercial to support their global campaign "Live For Now." The ad features a newly remixed version of Nicki's smash hit "Moment for Life."
These partnerships are an extension of Pepsi's recently launched first global campaign "Live for Now," which invites consumers to live each moment to the fullest through relationships with music and entertainment brand evangelists.
Pepsi announced its first global campaign, "Live For Now," on April 30th.  The campaign invites and inspires Pepsi fans to live each moment to the fullest through a breadth of global, pop-culture platforms.  Pepsi will incorporate its partnership with Katy Perry: Part of Me 3D movie into all aspects of "Live For Now," including interactive engagement with consumers through Twitter and Pepsi Pulse.
Photo Credit:LAN-ENT