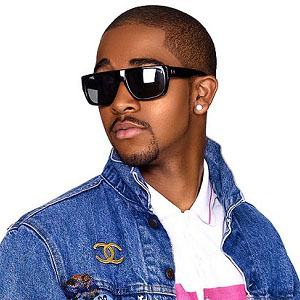 Omarion had been absent form the hip hop game for quite some time now, until Rick Ross recently announced that he has officially signed R&B singer Omarion to his Maybach Music Group.
Omarion originally stated he had never intended to get into MMG. He had hit up Rick Ross for a collab and it was then that The Bawse showed major interest in his talent. Rick Ross immediately let him know that he was interested in his skills so he signed him up to his label MMG with promises of riches.
"Yeah, Maybach O. That's the new movement, man. I'm so excited. I can't even express, you know, how excited I am," he said. "It's been a blessing…I saw Ross in North Carolina, you know, and I was telling him like 'Yo I'm bout to do…you know, I need you on these records, man, you know what I'm sayin'? I'm 'bout to do this ill so and so with so and so.' And he was like 'Man, we need to have a conversation before that.' And we sat down and he said some real important things to me that not even executives have said to me, you know what I mean? He showed that love and he showed that respect and he was like 'I believe in you,' you know what I mean? I can't even count to you how many times on my hand in my whole career that I've actually had people tell me that."
Omarion added, "We already have a number of songs in the stash, recorded. Probably over the next like couple months, we probably be dropping some stuff, you know. I want to do an EP just for the fans, you know. By the way, I did recently just do a DJ Drama mixtape that I dropped just for the fans, you know. Let them know I'm still, you know, doing music and everything. But, I have to say this. I have to say that this is probably the most interesting time in my life and or career because of the perception of what people think and what they do not know."
So what does this mean for Omarion and Rick Ross? Well nothing much as many people may be aware Rick Ross has been signing several artists to his label, however many of them have fallen very short of their expectations. Hpefull that is not the case for Omarion, but only time will tell.