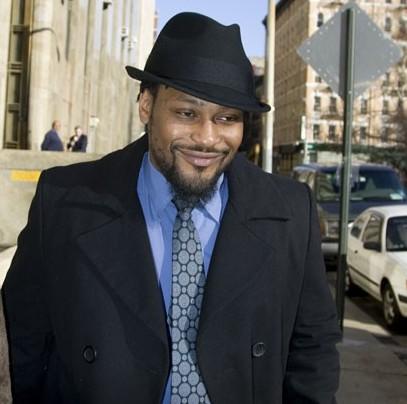 D Angelo is set to perform his first U.S. show, the crazy thing about this is that this will be his first performance in over 10 years.
D Angelo doesn't seem to concerned about his absence from the music scene as he is mounting a comeback and his frist stop will be at a U.S. show.
The Associated Press reported that  D Angelo is now a sure fit and scheduled to hit the stage at the 2012 Essence Music Festival, where he'll be performing on the opening night.
The event will take place between July 6-8 in New Orleans, Louisiana and feature additional performances by Mary J. Blige, Aretha Franklin, Trey Songz and more.
D Angelo returned to the stage for the first time in 11 years with several performances overseas. He made his first appearance at Filadelfiakyrkan in Stockholm, Sweden where he performed a new single titled "Sugar Daddy."
A new album is expected in the near future.