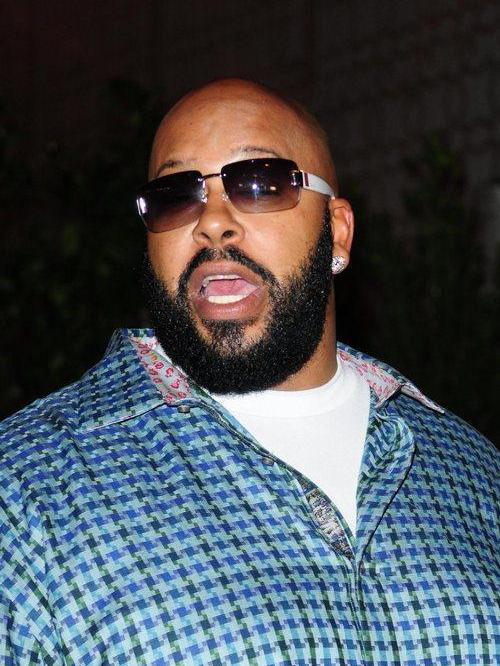 Suge Knight was said to have been arrested for the 1996 murder of Tupac Shakur, however the recent Twitter rumors of his arrest are false.
Suge Knight has developed quite a criminal background. He has been to prison for drug possession, assault, probation violation, the list goes on and on. However, his record is still free of any type of a murder indictment.
Spokeswoman Laura Meltzer of the Las Vegas Metropolitan Police Department, which allegedly arrested Knight, spoke to E! about the rumor:
"I don't have any information that [Suge Knight was arrested]. We picked him up on traffic warrants in February … that is the last arrest I show for him."
So it's still up in the air as to where the rumor stemmed from, but it would be a sure bet that the whole idea was brought forth due to the recent Tupac hologram at the 2012 Coachella concert.
Suge Knight was originally born on April 19, 1965 in Compton, California. During his youth his size and skills helped him attain a football scholarship to UNLV. Suge Knight also played for the L.A. Rams during the 1987 NFL strike.
Later he went on to become a bodyguard for Bobby Brown, and then he decided it was time to go solo. He then co-founded Death Row Records in 1991, which included artist like Snoop Dogg, Dr. Dre and the lat Tupac.
It was not long after that he owned the reputation of being the most feared man in Hip Hop entertainment. He was not only an instigator, but also a contributor to the West Vs. East hip hop war, that ultimately led to the death of both Biggie Smalls and Tupac Shakur. To this day both murders have been a mystery funneled many debates and conspiracies, but more importantly they have yet to be solved and so much evidence has been present yet avoided.
Suge Knight has been imprecated before on both deaths however there has never been any solid evidence linking him to the crimes.  But everyone who has half a brain knows the real truth. After all Suge Knight's girlfriend did go missing before she could testify against him in an assault case.
Doesn't this seem just a little too obvious or rather too big of a coincidence?
I mean we are talking about the same guy who allegedly dangled Vanilla Ice over the edge of a hotel balcony in order to get him to sign over his music rights.
And now Suge even went on radio and added fuel to the controversial fire by saying he believes Tupac may be alive.
The bottom line is that the Hip Hop world lost two great artists at the peak of their lives and we may or may not ever know who killed them. But one thing that is clear is the fact that Suge Knight will always be a part of the conspiracy that surrounds the deaths of Biggie and Tupac.
After all it has been over two decades since Suge Knight was first hit by rumors that he engineered one or both of the deaths.