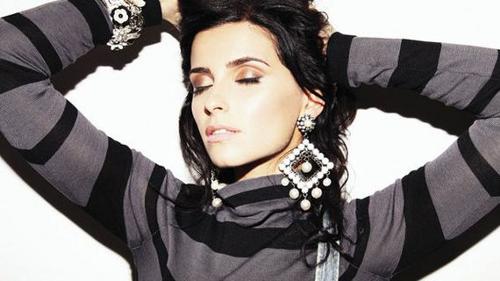 Nelly Furtado had been releasing a series of webisodes that would lead to the ultimate release of the official video for her brand new single. The day has finally come as we bring to you the official video for, "Big Hoops (Bigger the Better)
Straight from her upcoming album, The Spirit Indestructible, and directed by none other than X, known for his work with Drake and Justin Bieber, "Big Hoops (Bigger The Better)" was shot in downtown Los Angeles and features Nelly on stilts with a performance from World Champion Native American hoop dancers.
You will notice that she came back in the music scene with her own style instead of the old Timbaland influence. The video is much like Nelly Furtado herself unique and in its own category!
Take a look and let us know what you think.
Be sure to catch Nelly performing on the Billboard Music Awards live on ABC May 20th along with Usher, Kelly Clarkson, Linkin Park and Justin Beiber. "Big Hoops (Bigger the Better)" is available now on iTunes
The Spirit Indestructible is due this summer on Interscope.
For more on Nelly Furtado, visit her official site at nellyfurtado.com,
Official Sites:
nellyfurtado.com