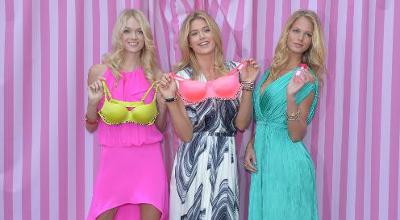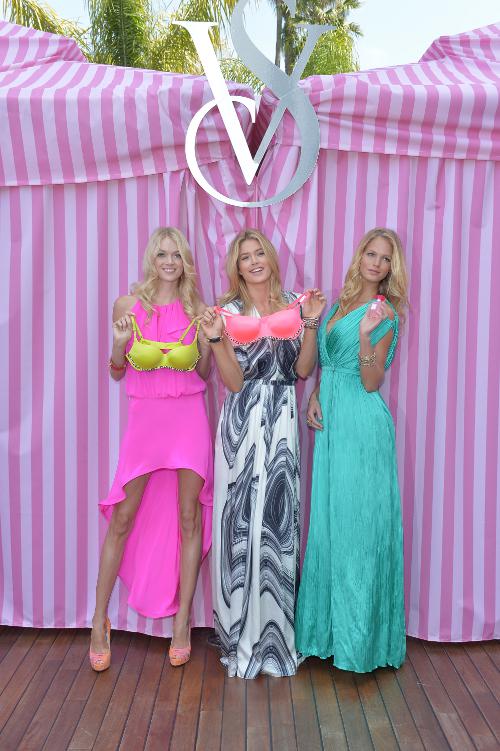 Victoria's Secret has been leading the way in women's fashion for decades and today we'd like to share with you  some First Class Exclusive  photos that will give you a sneak peak of their highly anticipated summer lineup.
Victoria's Secret recently revealed the summer 2012 lineup; it all went down at MR. C Beverly Hills poolside where beautiful women, fun in the sun and great times were all in attendance and abundance.
Always known for their very classy and sexy clothing line, Victoria's Secret made this an event to remember!
Victoria's Secret Angels Doutzen Kroes, Erin Heatherton, and Lindsay Ellingson were poolside to discuss the 2012 What Is Sexy? List and shared their tricks and picks for a sexy summer.
As the authority on all things sexy, Victoria's Secret knows what's hot for summer.
Victoria's Secret Supermodels discussed the celebrity winners that have been named to this year's What Is Sexy? List. Past What Is Sexy? List winners have included Sofia Vergara, Katy Perry, Rihanna, Scarlett Johansson, Cameron Diaz and more. The List names these hot stars to categories such as Sexiest Smile, Sexiest Legs, Sexiest Beach Body, Sexiest Mom and Sexiest TV Cast.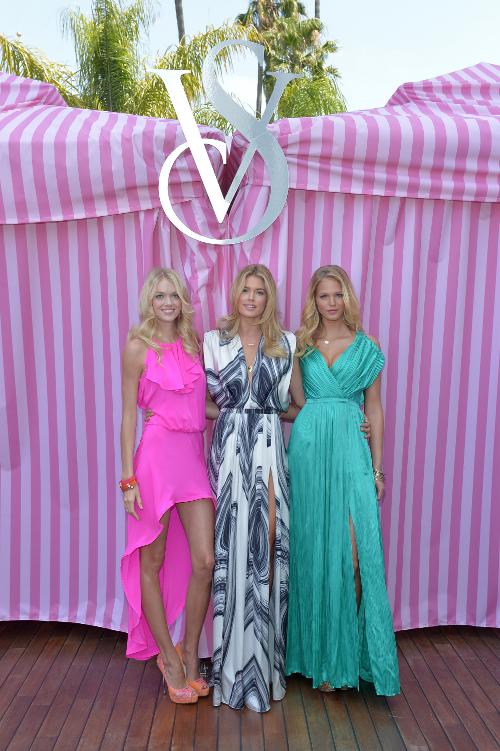 Adding even more heat to the summer temperatures, Victoria's Secret launched the VS Knockout bra and the Victoria's Secret Bombshell, The Summer Edition fragrance.
VS Knockout is this newest push-up without wires. This would be highly appealing to those who are looking for a small boost with added comfort. The bra includes cushioned support, a sexy balconet shape and wild colors guaranteed to turn up the temperature.
Giving a real punch to the Knockout summer look, the new scent is luscious, tropical, and bright with drops of Jasmine Dew, a spark of White Amber and a kiss of Starfruit.
For more information visit Victoria's Secret online at Facebook.com/VictoriasSecret , follow us on Twitter @VictoriasSecret with #WhatIsSexy or visit www.VictoriasSecret.com.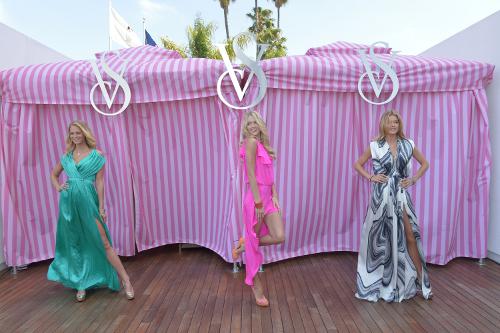 Photos Courtesy of Wireimage.