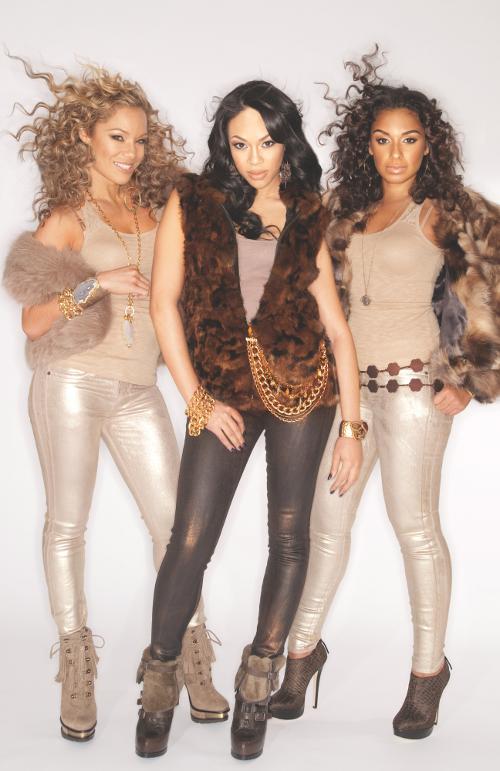 EDAMAMI has hit the Hip Hop scene and they aren't looking to stop any time soon as their music has hit airwaves and shown promise to be in it for the long run!
A new empowering girl group EDAMAMI (@MyEdamami) has surfaced on the Las Vegas music scene. The group has been generating buzz through their first mixtape Last Queens Vol.1 — featuring their own twist to the famous Drake/The Weekd cover "Crew Love".
With the huge support from Grammy Award winning songwriter/producer Poo Bear and the acclaimed producer MallyMall, the group EDAMAMI is destined to stay in the game. Poo Bear has written and produced hit songs for everyone ranging from Usher, Chris Brown, Jill Scott, Pink, Kelly Rowland, Lupe Fiasco, David Guetta, The Rolling Stones, to Dr. Dre and Snoop Dogg, just to name a few.
He envisioned a girl group that could tell their story, but this time for his own production company, Future Music Inc, formed with partner Jamal "MallyMall" Rashid.
The multi-talented trio features Ashley, a soulful R&B singer; Joy, a hip hop dancer & performer, and Jaz, a native New Yorker with spicy Caribbean vocals. Together the group brings the strong, edgy, sexy, flirtatious vibes that represent the true boss ladies of today.
Mixtape now available for download at http://snd.sc/JeMM8n.
Check out their "Spend Money" Official Video
New to HipHopFirstClass?
We bring you the latest Hip-Hop news–Free in your mailbox every morning. Click here to
subscribe !
Check us out on

Facebook

.