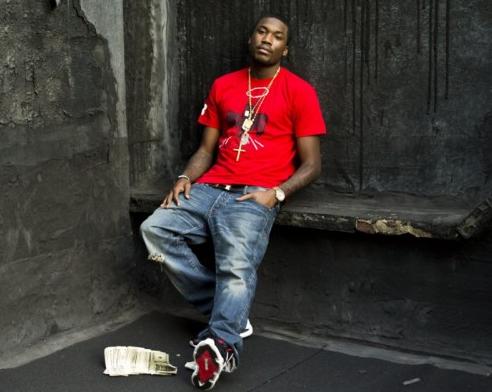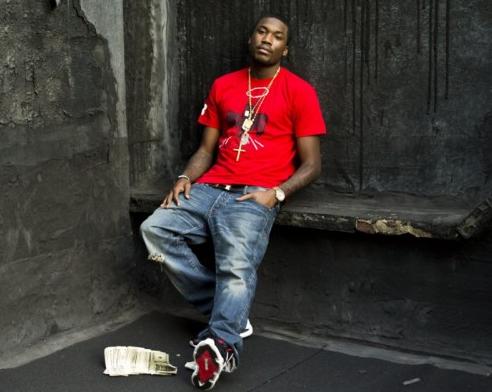 Meek Mill, is looking worldwide for one lucky winner to giveaway his custom ETHIKA, Inc. custom motocross bike, ($8,500 value) along with several other prizes.
Meek Mill has grown in the hip hop game as he is coming off a recent record for the biggest mixtape download in history! And just to show his fan appreciation he is giving away his personal Motocross bikes to the fan who can upload the best trick on a bike via the app Viddy.
Fans will submit their best motocross bike tricks via VIDDY for the chance to be personally selected by the rapper who will announce the winner through his VIDDY account (www.viddy.com/MeekMill), on June 2.
Meek Mill began as an underground rapper, but in recent times he has gained leaps and bounds with huge momentum. He is currently signed to Rick Ross' Maybach Music Group (MMG) / Warner Bros Records.
Mill has yet to release a full-length album, but has over one million Twitter Followers and more than 500k Facebook 'Likes.'
Last year, Mill's "Ima Boss" ft. Rick Ross was streamed more than 10 million times on YouTube alone. MTV recently named Mill one of the "Top MC's of 2012."
Meek Mill recently announced his debut album Dreams & Nightmares, will arrive in stores on August 28. Until then, Mill will engage his fans with music and his VIDDY collaboration.
Mill joined VIDDY because of their amazingly engaged community, excited by the possibilities.
"The Dream Chasers movement is all about pushing the limit.  I wanted to give away my bike to the fan who does their thing best on the bikes I ride," notes Mill.  "Viddy was that spot for them to post all of their #bikelife clips because it works so well with Twitter, Facebook and all that."
The month-long sweepstakes will include 40 exciting Meek Mill prizes including autographed posters and CD booklets, starter caps, "Dream Chasers 2" t-shirts, and one grand prize winner of Mill's personal custom motorcross Motorcycle. Mill will personally select the winner of the grand prize that uploads his favorite #DreamChaser bike trick via VIDDY.
For official contest rules, visit http://wildfiredocs.com/redirect/MeekViddy.php
 View Meek Mill's VIDDY account at www.viddy.com/MeekMill
 Visit Meek Mill's website at www.meekmilldreamteam.com.