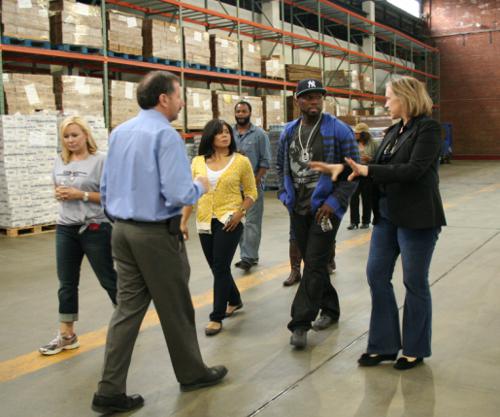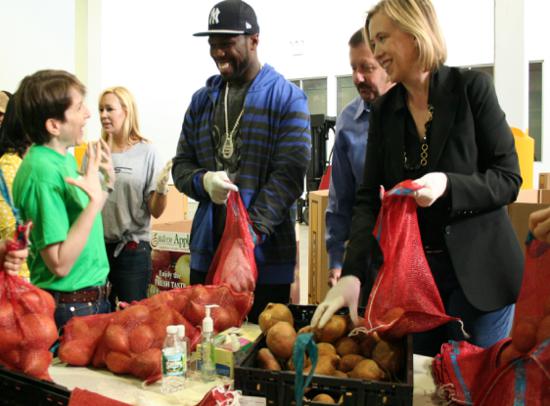 50 Cent recently took a trip to City Harvest's Food Rescue Facility in New York City to show his support of hunger relief with his audio company, SMS Audio.
It's no secret that 50 Cent has been blessed with success, however he has recently made it clear that life is not all about him as he has devoted much of his time and his companies funds into helping those who are in need.
In a recent partnership with Feeding America, the nation's largest domestic hunger-relief charity, each SMSAudio.com purchase in the U.S. provides over 200 meals to hungry Americans.
50 Cent was volunteering with City Harvest, the food rescue organization dedicated to feeding hungry New Yorkers, at the organization's Food Rescue Facility in Long Island City, Queens, to bring attention to the difficulty many Americans face putting food on the table.
In addition to helping pack fresh produce for City Harvest to distribute to local New York families, 50 Cent also toured the Food Rescue Facility with City Harvest Executive Director, Jilly Stephens.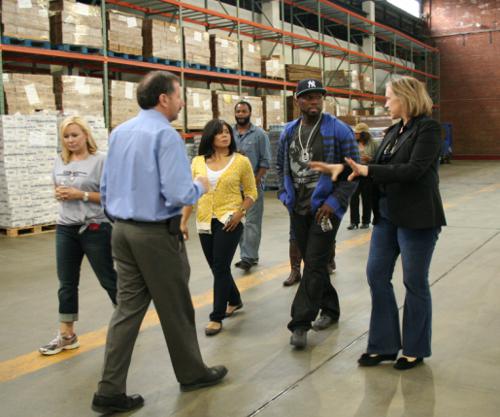 Street King is another one of 50 Cent's greatest innovations in which he also implements his product to help hungry children, for every energy shot that is sold, one meal is provided for a hungry child. One can say that 50 has shown plenty of maturity with his campaigns, as there are many artist who succeed, but fail to try and help out the community.
Most successful hip hip artists go on to waste their money on jewelry, cars and alcohol. While many people are trying to make a better life, wondering where their next meal will come from. And it is only a matter of time before they lose or waste all of their earnings and then they begin to wonder where they went wrong. My hat goes off to 50 Cent in his valiant effort to help the world one step at a time!