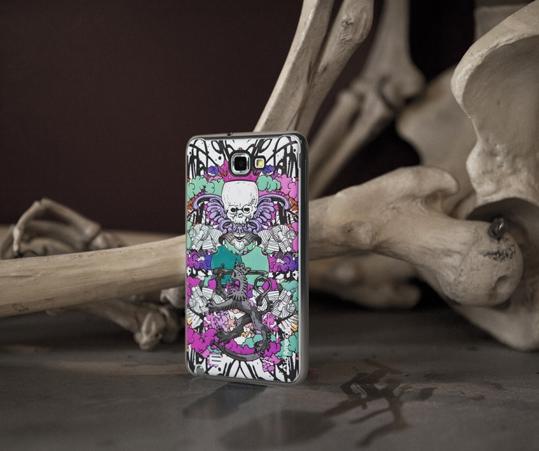 Editor's Note:

HipHopFirstClass

caters to the hip hop community; in more ways than one. You depend on us for news, music, celebrity gossip, current fashion, technology, and new products. But more than anything you look to us, so that we may give you the inside scoop on what's fresh and trending in today's market that will keep you one step ahead of the crowd. Today we are glad to introduce a new innovation in phone covers as id America Expands its Cushi Line with the Queen Bee Addition.
Id America aims to create products that are urban, trend-setting, unique and functional for personal electronic devices.
It's no secret that they always come up with some cool cases for the iPhone 4 and 4S, but this time around they decided to pay some much needed attention to the styling department of the Samsung Galaxy Note as well.  Id America has recently brought forth one of the most appealing phone covers that I have seen in quite some time.
It's not exactly a case, but rather a foam backing that attaches to your phone and adds both protections from impact and scratches and urban style. If you're worried about the backings having some glue that will leave your phone feeling gooey when you decide to take the covers off, don't be because these backings won't leave any residue
Queen Bee Features
• Made from durable EVA foam
• Embossed foam pad absorbs shock, improves grip and counters scratches for the iPhone 4/4S and Samsung Galaxy Note
• Eye-catching 3D-like design
• Anti-residue adhesive and easy application for removal • Equipped with a crystal clear screen protective film (front), 6 home button protectors (iPhone 4/4S only), an installation squeegee and a microfiber cleaning cloth
The Cushi Original 'Queen Bee' features an urban, edgy design weaved into the soft foam pad adhesive that makes it a fashion statement for both the iPhone 4/4S and, for the very first time, for the Samsung Galaxy Note.
Queen Bee Extra's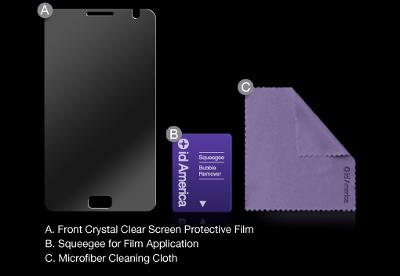 In the package you will also get the needed "Cushi Soft Foam Pad,"  "Front Crystal Clear Screen Protective Film," "Installation Squeegee," and "Microfiber Cleaning Cloth." These will not only aid in the installation process for your Queen Bee Cover but it will also help you to keep your phone looking brand spanking new every time you wipe it down with the microfiber cleaning cloth.
And I personally checked how much protection the cover offers by dropping my phone straight on to tiled floor and I must say I was impressed. It did not have a single dent or scratch on it.
Cushi, soft foam pad, is made with durable EVA foam to not only counter scratches but to absorb shock for your Galaxy. Cushion-like EVA foam also aids in improved grip dynamics to your Galaxy Note reducing the chance of accidental drops. Unique graphics on Cushi is complimented by incorporation of depth creating a striking visual image that appears to be 3D.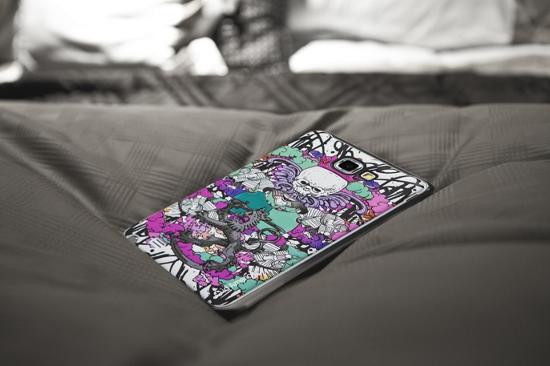 "The Queen Bee is the edgiest design for Cushi Originals that we've launched to date" says Abraham Jackal, Marketing Manager of id America.  "We are also excited to be introducing the line for the first time for Samsung Galaxy Note users and look to expand to other smartphones in the future."
The new "Queen Bee" design is available today for the iPhone 4/4S and Galaxy Note at idAmericaNY.com for $14.95
So make sure you get the new 'Queen Bee' cover and be the first at you work, school or studio to set the trend with this new stylish phone cover. Besides at $14.95 it's practically a steal and you'll keep your phone safe from damage without the expense of style!
The company utilizes high-quality materials such as EVA, brushed aluminum and thermoplastic polyurethanes for durability. id America is proud to be born in New York and strive to engineer products that are not only beautiful visually but also practical. For more information, please visit id America's website, www.idamericany.com  and on Facebook at facebook.com/idcasenewyork
New to HipHopFirstClass? We bring you the latest Hip-Hop news–Free in your mailbox every morning. Click here to subscribe !