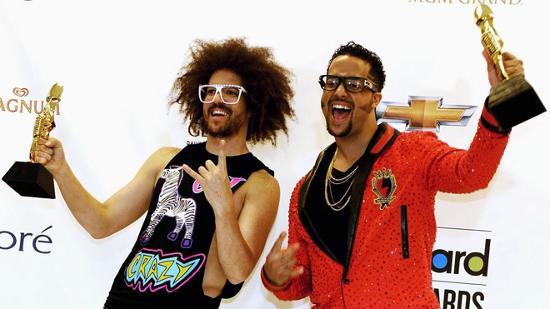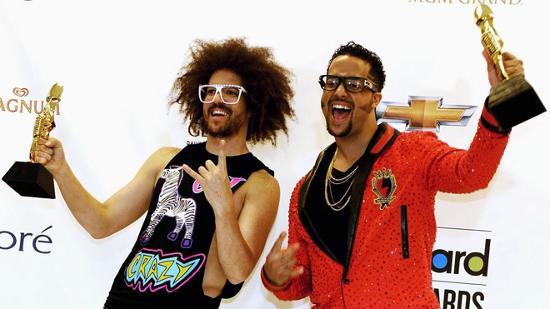 Billboard Music Awards were once again a complete success from beginning to end!
It all went down last night May 20th as the show brought forth a new era of artists while still bringing back the memories of those music icons who have long departed, but are still remembered.
The show was a three-hour affair that brought forth some of today's best talent, including artists like Justin Bieber, Katy Perry and Taylor Swift.
The all too familiar ad party starting group LMFAO kicked the show off with an electrifying performance of their party anthems that featured a whole zoo of animals.
As far as the actual award winners go, well Justin Bieber was the first one to be called up to the stage as he took the Top Social Artist award for making a huge impact with his online presence.
After receiving the award he said, "I just want to say how much of a blessing it's been … the past three or four years, growing up in front of everybody. … I want to thank all my fans, because the Internet is where I got my start, and all my fans have helped me get to this position."
Bee Gees member Robin Gibb, who died earlier in the day Sunday after a long battle with cancer was also remembered during the awards. Donna Summer was given a tribute as well as Whitney Houston. John Legend and Jordin Sparks gave a performance to honor the late singer.
Bobbi Kristina daughter of Whitney Houston took to the stage at the Billboard Music Awards to accept the Billboard Millennium Award on behalf of her late mother. "I just really want to say thank you to everyone who supported us through it all," she said. "Not just when it was good, but when it was bad too … thank you so much for showing that much love, because she deserved it."
Katy Perry was another artist who received a major honor as she given the Spotlight Award for tying the record set by Michael Jackson of five #1 hits from the same album.
Katty said she was honored to be in the same category as Michael Jackson, "Most of all, of course, I always say that the people have the power, so I want to say thank you to the glittering, gorgeous community of fans out there."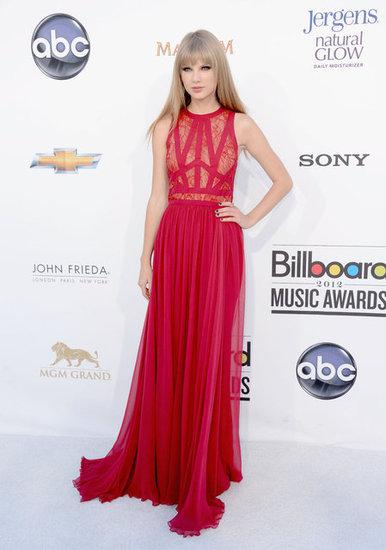 Not one to be left behind, Taylor Swift won the Billboard Woman of the Year award. She made history by being the only woman in music history to score three #1 albums in a row, they have each sold more than 5 million copies.
"I just love you so much, I'm just so humbled and honored by this." she said.
Wiz Khalifa took the honors of the Top New Artist trophy. Wiz took to the stage and said "I'm up here shakin', man,"  he continued by thanking his whole crew and  his "beautiful fiancée," Amber Rose. "She's my world and she puts up with my crazy butt, too," he smiled.
The Hot 100 Song of the Year was claimed by none other than LMFAO for "Party Rock Anthem."
"This is a dream come true," said Redfoo.
Linkin Park also got the crowd going when they performed "Burn It Down." Nelly Furtado brought her A game with the performance of her new song "Big Hoops."
For a full list of Sunday night's winners, head to Billboard.com.
Photo Credit:billboard.com