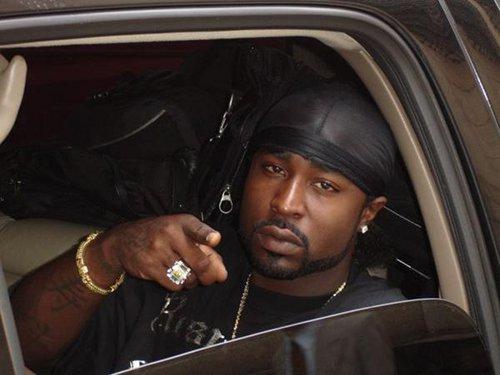 Young Buck has had his ups, but as of recently he has had nothing but down and he is headed there fast!
Young Buck was a former member of the once infamous G-Unit crew that is headed by none other than 50 Cent. However, after Young Buck decided his name was big enough to make moves he decided to bit the hand that feeds him.
After getting into an argument with 50 Cent and at one point even siding with The Game, Buck was fired from G-Unit. At first Buck was not affected by this as he thought he could still make money from music. But everyone know that you can't just play 50 Cent as your normal gangster. 50 Cent is one of the cleverest businessmen that there is.
To make a long story short 50 Cent kept Buck form making money by owning all of his music rights and obligating him to fulfill his contract. Which means, he does not have to make music for 50, but he cannot make music for anyone else either.
Ever since then Buck has been broke and down on his luck. He recently got evicted from his mansion and even got shot at back in March. Now he is facing a stay in prison for a gun charge.
Sentenced will be on July 13th,Young Buck is scheduled to head to prison in two months.
This is what Buck had to say in a recent interview.
"I got to go to the penitentiary for two months. Fuck with me for real, hold me down," he said. "And when I get out of the penitentiary, all you rap niggas better get the fuck out the way. I ain't even gonna say no names, but it's a good thing I'm about to go to the penitentiary."
The only thing I can say is, keep your head up! But damn, Young Buck reminds of that famous saying, "when it rains it pours!"
Watch the clip below (via HHNM).
Photo Credit:factmag.com