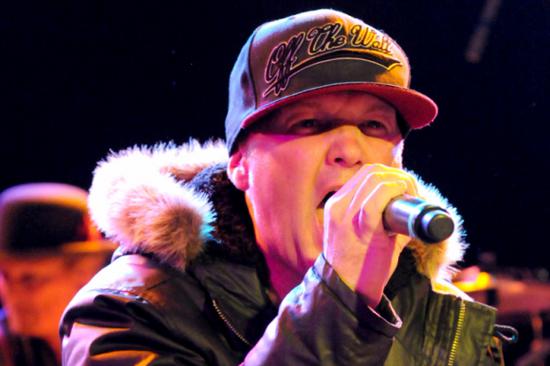 Limp Bizkit has been hand-picked by Birdman to join the Cash Money Records label, however as you may know by now, many did not expect this move and it still leaves many wondering why?
Cash Money Records has long been known for recruit new, young upcoming talent, as we all know Limp Bizkit is not new to the game as they have been around ever since the 90's. Which is why many are left scratching their heads wondering why was this move made in part by Cash Money?
Fred Durst Also recently spoke about the issue and claims that Limp Bizkit is "a perfect fit" for Cash Money. Which to me sounds far-fetched and far from the truth.
Fred Durst was once thought to be done with music as his publicity spiraled down in the past decade, however he is looking forward to starting a new chapter in the group's storied history. And despite the confusion that followed their signing to one of hip-hop's biggest labels, he sees only big things on the horizon.
"Limp Bizkit, we were pioneering something of our own, sort of a revolution back in the day, and with Birdman and Slim, they really recognized that," Durst told MTV News.
"They feel that spirit and that power, and they wanted to give us an opportunity to be ourselves and take it to the next level. That's what YMCMB is all about.
"They empowered us as artists to have no limits and to be who we are," he continued. "They just let us do what it is we do, and I really respect their work ethic. I love their music, and I've been a fan. To be a part of the family, it just feels like the only place that's a perfect fit for Limp Bizkit and myself. It's a polarizing statement, but at the same time, it's a big deal."
Limp Bizkit made an impact in the late 1990s, releasing their debut album Three Dollar Bill, Yall$ in 1997, following up with Significant Other in 1999 and Chocolate Starfish and the Hot Dog Flavored Water in 2000.
Some of their break-out hits include, "Nookie," "Break Stuff" and a cover of George Michaels' "Faith."
However their most recent album, Gold Cobra, in 2011, was not a hit.
So this leaves me wondering why did Cash Money take a chance on Limp Bizkit, or rather Fred Durst, because we all know that he has fired most of the Limp Bizkit crew by now.
Photo Credit:spin.com