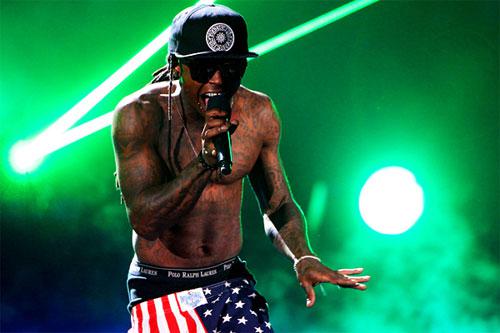 Lil Wayne responds via Twitter to Pusha T's disses
Lil Wayne and Pusha T have long had a bitter rivalry and things have just taken a turn for the worst early Thursday morning (May 24) as Lil Weezy took aim at Pusha T through his Twitter account. "F— pusha t and anybody that love em," are the exact words that Lil Weezy dropped on his Twitter account.
Lil Wayne just sent a response to Pusha's new single, "Exodus 23:1."
On the song, Pusha aims disses at unnamed targets, however fans have already spread the news about speculations on hip-hop blogs and over Twitter that Pusha was taking shots at Lil Wayne and Drake.
Pusha may not have mentioned anyone by name, but there was one line that many thought was a straight shot to Young Money and Cash Money.
"Contact all f—ed up, I guess that means you all f—ed up/ You signed to one n—a, that's signed to another n—a, that's signed to three n—as, now that's bad luck."
This beef has been brewing ever since 2006, when Pusha's group the Clipse go into it with Weezy. However at one point Pusha T had said that he had moved past the beef  in a 2011 interview with Complex magazine.
"Ever since Lil Wayne went in to jail, that whole little stint [between me and him] is really dead and over with. I don't have any ill will towards Wayne, Cash Money or any of them," Push claimed.
"There was definitely a time period when I felt a certain way [about him], but as of right now I don't."
It is also believed that Pusha T was coming hard at when he dropped his "Don't F— With Me" freestyle over Drizzy's "Dreams Money Can Buy" beat last year.
But again in an interview, Pusha shot down the idea of having beef with Drake. "You're never gonna hear me say that I was dissin' Drake or anything like that; I actually like him."
Well it seems that this is just a storm in the making and whether or not Pusha T was dissing Weezy and Drake, he'll now have to respond to Weezy's diss at him. This should be good as I imagine that Weezy will soon come with a diss at Pusha and he won't sugar coat it.