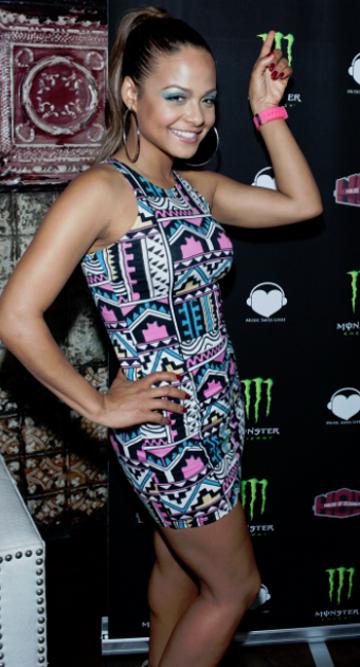 Christina Milian has been quite busy serving as the official Social Media Correspondent for The Voice. And on top of that we all know that Christina Milian joined Young Money back in February of this year.
Christina Milian is set to release her fourth album through Young Money Entertainment but that does not mean that she does not have time or the added energy to be a part of the annual Music Saves Lives charity event!
The star made it a priority to attend the event and help raise money for the successful non profit organization. She was also accompanied in the event by Slick Rick and KRS-One.
On Wednesday night, St. Felix Hollywood hosted the annual star-studded event Music Saves Lives and welcomed recording artist and "The Voice" star Christina Milian, "Sex & the City" star Max Ryan, and action-packed performances by hip hop legends Slick Rick and KRS-One.  The event was sponsored presented by Monster Energy and supported by sponsors Fan Blast, House of Designers, and World of Dance.
Music Saves Lives is a charity created to educate about important life-saving causes and to use all forms of music and entertainment to motivate and connect the music and entertainment industry to life-saving community action. These simple commitments, like donating blood, running a blood drive, and registering for the marrow program to save those with leukemia and other blood disorders, all connect back to strengthening the community.
Donation Link: http://www.musicsaveslives.org/donate.php