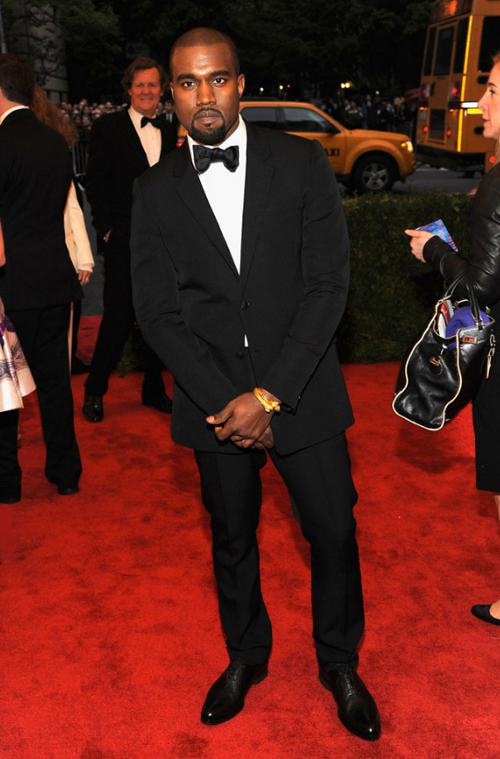 Kanye West stopped by 2012 Met Ball and many noticed that his celebrity girlfriend, Kim Kardashian was nowhere to be seen.
It's no secret by now that Kanye and Kim are going out and as of recently they have pretty much side by side everywhere you look, that is until recently.
Nope they aren't broken up or anything like that as a matter of fact they are still very much into each other but Kim just had to take care of some important issue before reuniting with Kanye.
Kim was said to be in NYC, however she had to take care of business before she could go out for pleasure. Kim Kardashian was with busy doing photo shoots with her sisters Kourtney and Khloe for their new Sears Kardashian Kollection.
"We need a snack break in between these back to back shoots today!" Kim tweeted on May 7.
You know the funny thing about this is that Kanye West seems to be dabbling in a bit of film and fashion as well. And this leaves me wondering how he will feel about Kim's latest fashion line! I mean we all know that he is a very picky person and his ego is big enough to fill up any room.
Just to give you a heads up on how picky Kanye is and exactly what we're talking about, take a look at some of the things he tweeted in his Twitter account recently.
"Just driving through the city and I see a few thing I hate… I hate button up shirts with hoodies, I hate hoodies with sport coats, I hate sport coats with button up shirts, jeans and dress shoes," Kanye posted. "I hate khaki trench coats with jeans and off brand work out sneakers, I hate khaki cargo shorts… all this in 5 blocks."
Yup just a small list he put together in 5 blocks of fashion trends that he does not like! So will he really let Kim now how feels about her new fashion line or will he simply sugar coat it and keep his true feelings to himself?
Yeah I'm thinking he'll just let her know what it is and steal her spotlight first chance he gets.