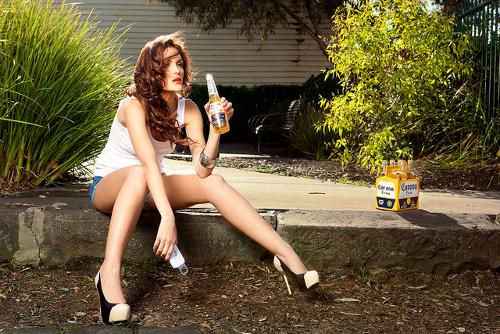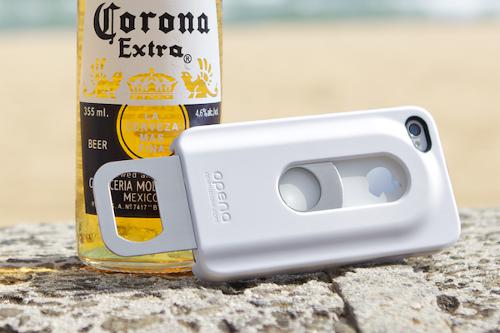 Editor's Note: HipHopFirstClass caters to the hip hop community; in more ways than one. We bring you the latest on news, music, celebrity gossip, current fashion, technology, and new products. And today we are glad to introduce to you the first ever iPhone case that can actually open any bottle capped beverage without damaging you iPhone.
The iPhone has changed the way people live in today's world as it serves as the choice device to text, take pictures, surf the net, and even make a phone call.
How can you make the iPhone any better you may ask? Well, today we are bringing you a product that will make the iPhone a bit more useful when it comes time to relax, go to a bar or while you're out cooking some steaks on the grill and in dire need of a refreshing beer. Enter the new Opena iPhone 4 Case.
Sure we could always buy a bottle opener and attach it to our keychain, but the 'Wow' factor in that would be completely non-existent!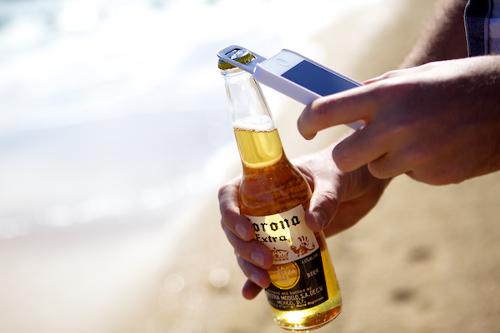 Thanks to two Australian entrepreneurs, you know have the option of upping you personal cool factor with the Opena iPhone 4 case. The Opena open a bottle of beer every time with no detrimental effect to your iPhone, the hard plastic case that fits over the iPhone and is equipped with a slide-out bottle opener.
The iPhone 4 case dubbed known as the Opena, is the result of the work by Melbourne, Australia-based industrial designer Chris Peters and Rob Ward, a former Toolmaker.
The idea for The Opena came to us one afternoon when we were out having some beers. Some people have bottle openers on their keyrings, but many times you don't always have your keys with you. But what is always with you? Your phone!
The injection-molded case is machined from solid blocks of ABS plastic while the bottle opener part is stamped out of food-grade stainless steel.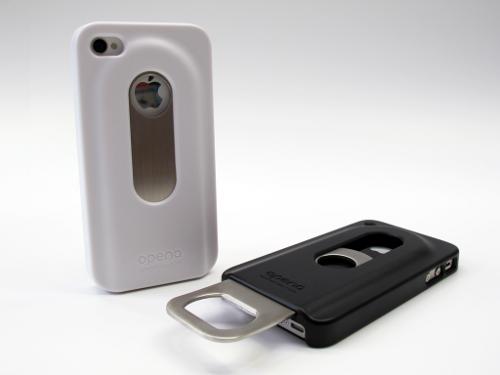 The case is slim, there is no chance of the opener scratching the iPhone, and the opener works without putting any pressure on the phone.
Testing including running through what a promotional video termed "the worst case scenario" in which a friend has shaken up the beer and it foams over. The case — and the iPhone — came through unscathed every time.
Opena: Opena iPhone 4 Case
Stylish iPhone 4 Case with a slide out bottle opener
Durable and Protective Polycarbonate Hard Case
Integrated slide out stainless steel bottle opener
Works with all iPhone 4 models
Colors include Black and White
Perfect companion for parties, BBQ's and pretty much anytime you need a bottle opener
1 year Warranty
Available at: Openacase.com
Price: $ 39.95
Website: www.openacase.com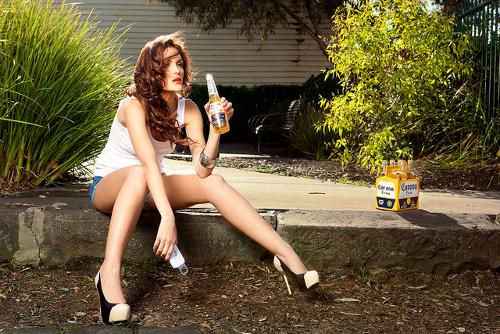 This by far has to be the sickest iPhone cover that any guy can own! I mean come on imagine yourself at a bar where you can casually walk over to hottest girl in there and open a bottle of beer right in front of her using your iPhone. Not only does this serve as an ice breaker, but you'll also get extra points for coolness factor.
New to HipHopFirstClass? We bring you the latest Hip-Hop news–Free in your mailbox every morning. Click here to subscribe !