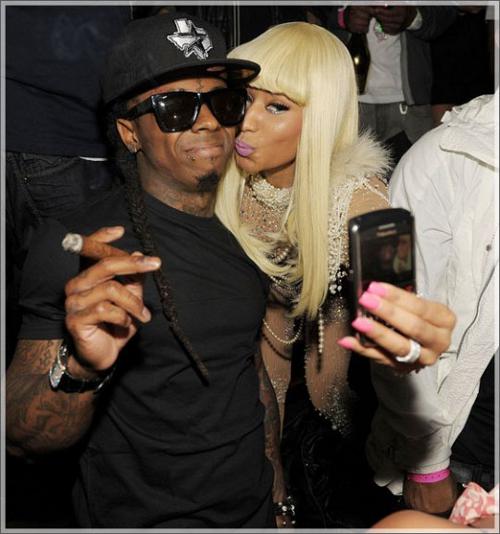 Lil Wayne shows support for Nicki Minaj and pulls the plug on YMCM crew who were set to perform at Hot 97 Jam.
Lil Wayne has proven that he isn't someone who leaves his artists in his shadow as he recently rallied up the troops in order to support Nicki Minaj. There was an incredible lineup from Young Moneys roster who were set to perform including Headline Nicki Minaj at Hot 97's Summer Jam, however things turned sour after one of the radio stations DJ's decided to diss on Nicki Minaj.
After Weezy cought wind of the diss he quickly came to the aid of Nicki and instructed all of his YMCMB artists not to take the stage at MetLife Stadium in New Jersey.
It is said that Nicki was not only headlining the event, but she was also bringing out a star studded group of artists with her on stage. Among the stars that were going to be a part of her act were Lauryn Hill, Nas, Foxy Brown and Cam'ron as well as Lil Wayne himself.
However, some egotistical know it all DJ from Hot 97's radio station ruined it for the entire crowd that was waiting for Nicki to Perform.
Radio personality Peter Rosenberg, who was hosting, took a jab at Nicki in the parking lot, where artists like A$AP Rocky and Kendrick Lamar performed.
Rosenberg said, "I know there's some chicks here waiting to sing 'Starships' later, I'm not talking to y'all right now. F— that bullsh–. I'm here to talk about real hip-hop sh–."
As you can imajine this did not fly so well with Weezy as he tweeted "Young Money ain't doing summer jam."
YMCMB artists DJ Khaled, Busta Rhymes and Ace Hood were set to go when they caught word of the boycott and read Weezy's message on Twitter.
It really is amazing the effect that one DJ had on the entire event, sadly many were disappointed and I can hardly say that the concert itself was a complete success. And in case many of you arent' aware of this, there are many artists who dislike Rosenberg for many reasons, I guess we can now add a few other key hip hop players to the list.