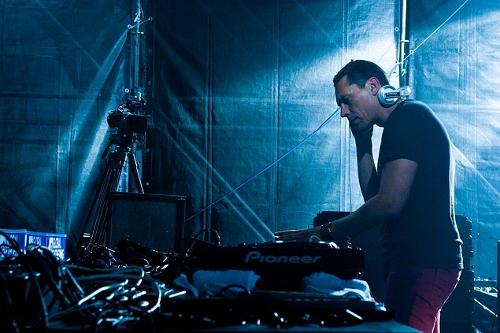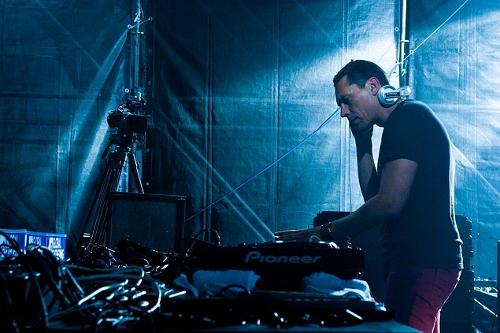 DJ Tiesto's app was crowned "Music App of the Year," just in time for this year's Electric Daisy Carnival! To celebrate, App-o-Day is giving it away for free tomorrow Saturday, June 9th.
Here's where you can download the app to get it for free –http://itunes.apple.com/en/app/appoday-free-app-deal-day/id492105097.
DJ Tiesto has been regarded by both DJ Magazine and fans of electronic dance music as one of the best DJ's in the world!
He first officially sprang into action when he launched his career as one of the world's foremost trance DJs, due in part to his legendary six-hour live sets. Tiesto is a native of Breda, Netherlands and reps his hometown to the fullest.
Since him being discovered by the GM of Rotterdam-based independent label Basic Beat Recordings, he has been able to catapult his career to unimagined heights.
Tiësto's made his U.S. debut with a mix album that showcased his remix of Delerium's "Silence" (featuring Sarah McLachlan). He has pioneered a new style for a new age of music which has caught on like a forest wildfire!
App-o-Day, the app deals and discovery tool from Iddiction, Inc., announces today Tiësto's groundbreaking app as "Music App of the Year." To celebrate they will give it away for free on June 9th. App-o-Day's mission since launch has been to bring users the best, hottest apps out there, straight to their iPhone or iPod for free.  That's why they've partnered up with Tiësto – who was recently voted "The Greatest DJ of All Time" by Mixmag – to give App-o-Day users the top state-of-the-art music app for free.
With countless achievements including a Grammy Award nomination, several MTV awards, and a performance at the opening ceremony of the 2004 Athens Olympic Games, Tiësto, a.k.a. Tijs Verwest, is one of the most recognizable electronic artists worldwide. He has developed an incredible following over his career and compiled more than 12 million Facebook fans, 1 million followers on Twitter and over 300 million hits on YouTube.
"We're proud to bring our users one of the best music apps out there from one of the best DJ's of all time.  Whether you're a diehard Tiësto fan or just getting into the electronic genre, we know you'll love this app – and will love it even more now that it's free to download through App-o-Day," said Andrej Nabergoj, founder and CEO of Iddiction, Inc.
Developed by Penté Group alongside Tiësto, the Tiësto App allows users to stream Tiësto's music as well as his weekly Club Life podcast using a custom Tiësto music player. The app also allows users to connect with fans worldwide, access concert footage, photos and tickets, and unlock full VIP access to Tiësto's InTheBooth.com website.
Here's how the app works, and how you can get the Tiësto app for free:
1.     Download App-o-Day from the iTunes App Store, or visit App-o-Day on the web (www.appoday.com), Twitter (www.twitter.com/appoday) or Facebook (fb.me/appoday).
2.     Discover the best, newest, hottest daily app deals, curated and delivered to your phone, every day.
3.     Get the app deal from the iTunes App Store.  From June 9th to June 11th Tiësto's app will be featured as the App of the Day.
App-o-Day is available in the iPhone and iPod App Store for free download here: http://itunes.apple.com/en/app/appoday-free-app-deal-day/id492105097.