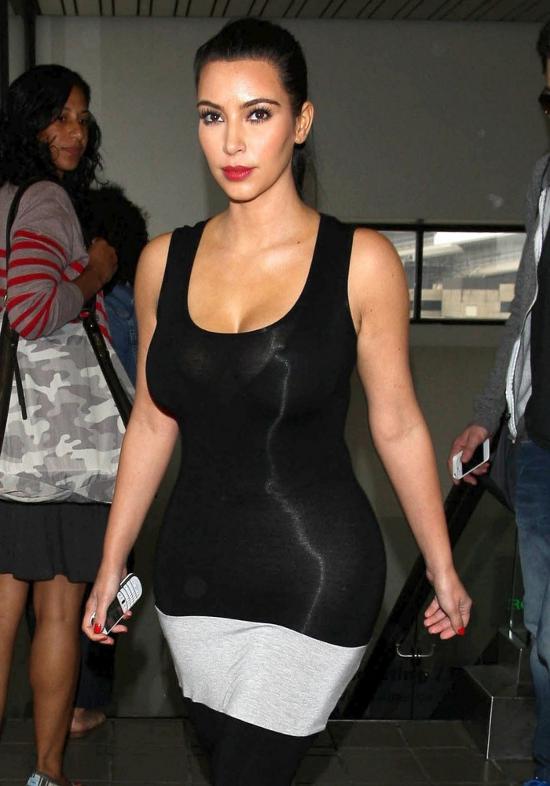 Kim Kardashian and Kanye West have been in their honeymoon relationship phase for a while now, and fans thought that perhaps that was going to end soon as a supposed nude photo of Kim was released was allegedly released by Kanye on twitter yesterday.
The photo of someone who resembles some of Kim's assets was said to have been leaked accidently by Kanye. It quickly started circulating on Twitter like an out of control forest fire. This would not be the first time that Kim gets exposed to the public in her birthday suite (Remember her escapade with Ray J?) but it would have been a very nice dent in their flourishing relationship. Then again we all know how Kim loves the attention.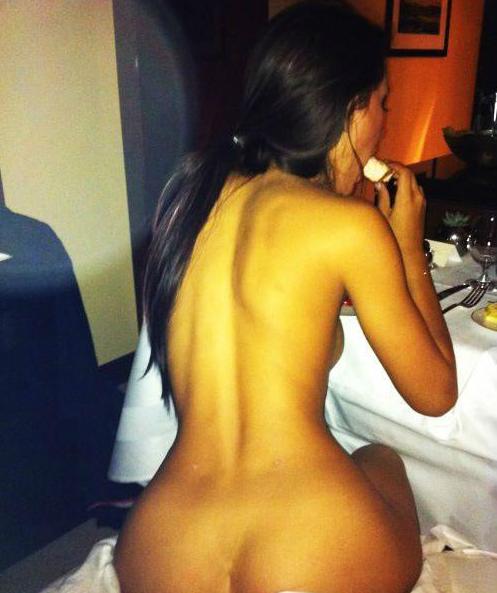 Sure, the picture does have a very strong resemblance to Kim.  And why even pretend, Kim would completely approve of Kanye posting this nude photo up just so they can claim it was an "accident" later. After all in order to be a high paid celeb then you must stay on media headlines on a constant basis.
Regardless, we have just received confirmation that the photo was not of the curvaceous reality star Kim Kardashain. Instead is now said to be of porn star/adult film actress Amia Miley, who posted that same photo (which is of herself) last year.
This is what Amia had to say about the situation,
"Apparently a naked photo of me eating is going viral…. as Kim Kardashian…. Im confused.
@DrayaFace my bad girl… thought you were dissin me.. its actually back piercings. I have my wrists done too 🙂
im not going 2 argue about whether that pic is me or not.. want proof? look at the back dimple piercings. kim k doesn't have those." she tweeted.
Amia said she actually tweeted the pic in May 2011.
TMZ also followed up the story and credit the entire scandal to "#WanksterWednesday — a prank day where people try to get rumors started.
Well looks like they succeeded and took everyone on a wild ride, however I'm sure Kim does not mind the extra attention and neither does Amia, plus I'm sure fans everywhere appreciated the photo regardless of who it belonged to.