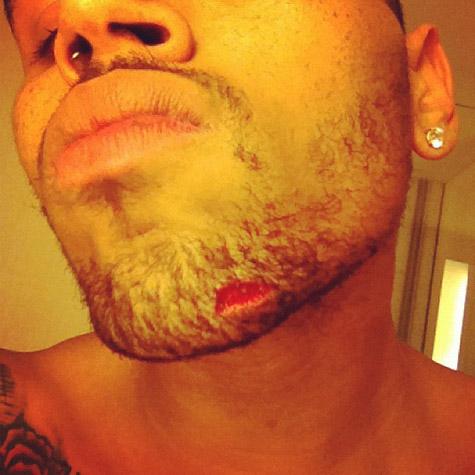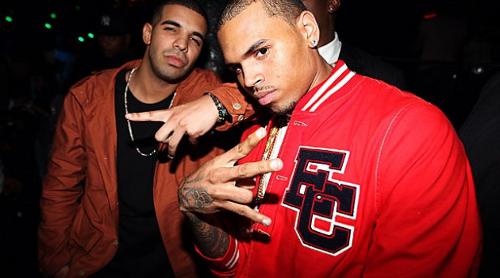 Chris Brown, Meek Mill and Drake were all at a club recently having a good time when all of a sudden tempers began to flare and it turned into an all out bedlam.
Even though earlier reports claimed that Drake initiated the fight with Chris, Drake's rep's sent out a statement, making it clear that Drake was in no part involved in the brawl. They did however, claim that the hip hop beef brewed due to Meek Mill exchanging words with Chris.
It is said that Brown and Drake were actually having a good time hanging out with each other SoHo's W.I.P., but after a few minutes things took a turn for the worst as Drake seemed to be getting angry.
After tempers starting swelling things got rolling and a bottle was shipped straight to Browns face! An eyewitness claims that Drake looked "pissed" and "serious." After the bottle was launched by someone in his camp, but they cannot confirm if it was Meek Mill who launched the bottle.
Once the bottle made contact things quickly stepped up a notch. Both entourages made up of about 30 began getting into a chaotic match throwing glasses, bottles and metal ice containers at each other.
Chris Brown's bodyguard did obtain a serious head injury during the fight. A photo was released of the bodyguard lying on a stretcher with his bloody head bandaged. Brown also received a wound on his chin.
NYPD arrived on the scene after receiving a call between 4 and 5am. Chris and Drake were not present when they arrived.
Brown however, was still pretty mad about the entire incident as he tweeted a photo of his injury and he added a short message describing the aftermath of his night, "How u party wit rich n**** that hate? Lol… Throwing bottles like girls? #shameonya!."
The photo and the message have since been removed from Brown's Twitter page.
Check out the video and see if you can make out the artists as all hell broke loose at the club.