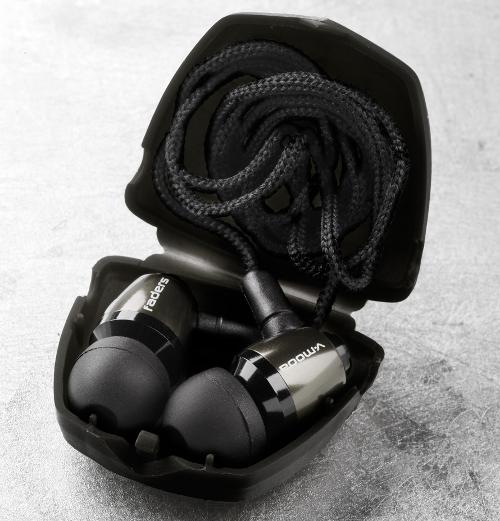 V-MODA has recently designed a set of earplugs that will cure the all hated ear ringing noise you get from going to loud concerts. Plus, you'll love the fact they will help your hearing for a while, even if you love music at full blast!
It's no secret that everyone loves music, but most people aren't too fond of cranking the level up too many decibels. The good thing is that V-MODA created an earplug with the musician in mind, the V-MODA VIP Faders.
The Faders were fine-tuned for nearly two years by a legion of professional producers, musicians and DJs in real-life environments, labs and on the road. Their missions was to make an affordable, universal earplug that performs better than expensive custom earplugs.
As you can tell by now these aren't just ordinary ear protectors, they're acoustically tuned to reduce the sound level you hear in the high fidelity sense, preserving the natural balance of tones you hear at full volume with no ear protectors.
The Faders have a very unique look and are crafted from aircraft-grade metal. Multiple medical-grade ear fittings are included, so you won't have to worry about ordering the correct size. One of the extras in the package is that it comes with a snap case that easily fits into a pocket or purse. Plus, just in case you want to have the Faders ready at all times they also have a detachable cord that allows you to hang the earplugs from your neck.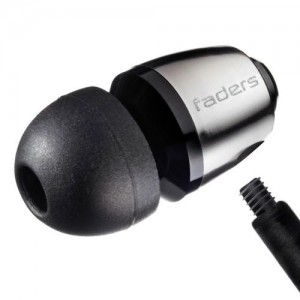 Claiming to filter noise by 12 decibels, we made sure to put the V-MODA Faders to the test! But if you know the Hip Hop First Class crew by now than you know that we don't do anything small. So our first test was inside a fully decked Escalade, which had 3 15" subs and a mind shattering 5,000 watt amp. We decided to crank it up and actually blew one of the magnets from the subs! The good thing was that my eardrums felt quite comfortable even at that noise level.
I felt the vibration of the bass on the seat and the steering wheel, but did not get any of the awful sound in my ears. The music still sounded nice and clear. The earplugs allowed the music through at a great volume with crisp clarity and no pain. The harmful feedback was completely filtered out.
Next, we took it a step further and went to the local ¼ mile drag race track. Many of the cars there were running mid 10 second et's with open exhaust and a compression of 12.5:1. In simpler terms the cars were very loud! Most of the time people will actually use their fingers to plug their ears while these cars are blistering down the track. However , with the Faders on, it made the whole experience much more welcomed.
After trying out the Faders myself I just can't imagine I can't imagine anyone not appreciating these VIP Faders. They function just like they are meant to and the design is all about style with high-precision purpose.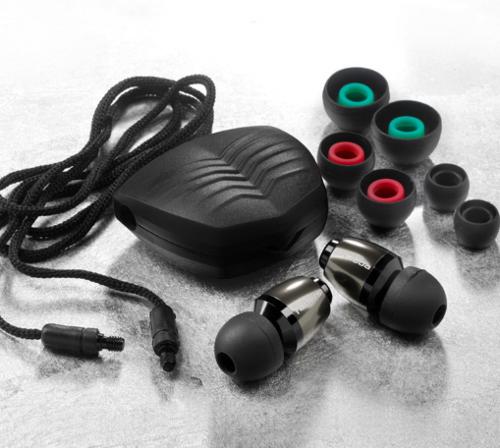 A major plus to this purchase is a portion of all profits is donated to the In The Loop Foundation, a non-profit organization that promotes protecting against hearing loss and practicing safe sound. They also grant scholarships in the audio field.
V-MODA Faders VIP comes in 3 color variations Gunmetal Black, Rouge Red and Electro Pink. They are available now exclusively for $20 at V-MODA.com and Amazon.com. Each set of Faders VIP includes four sizes of medical grade BLISS 3.0 hybrid-silicone fittings to perfectly fit ears of all sizes allowing you to fine tune your experience without costly and time-consuming custom ear molds. For more information about the hearing loss pandemic and its causes, please visit V-MODA.com/FADERS-VIP.
InTheLoop Foundation Charity
A portion of all proceeds go to the "InTheLoop Foundation", a non-profit organization founded by the Kolton family to educate and promote "practicing safe sound". The foundation is dedicated to the cause of educating people, especially young adults and teens about the importance of protecting their hearing for life. In TheLoopFoundation also provides scholarships and workshops for deserving individuals to pursue their audio dreams.
New to HipHopFirstClass? We bring you the latest Hip-Hop news–Free in your mailbox every morning. Click

here to subscribe

!