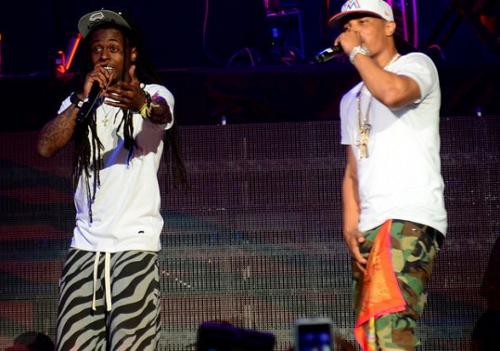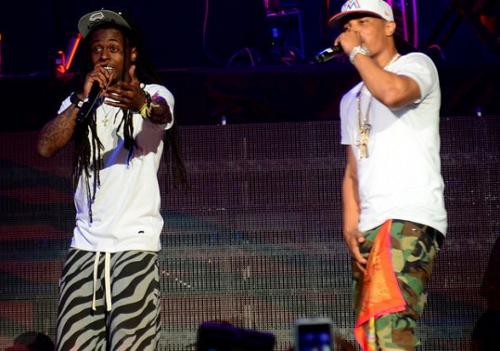 T.I. reps hard for Atlanta and gets first class reception as the fans went crazy when he ripped the stage at the Hot 107.9's 17th annual Birthday Bash.
T.I. has once again proved that it's no secret that Atlanta is the place to be at around mid June every summer! You can get a firsthand experience at some of the best hip hop entertainers in the business right now, and this year was no exception.
Gucci Mane, Rick Ross, Usher, Lil Wayne and T.I. all performed in front of a wild crowd made up of over 20,000 fans at A-Town's Philips Arena.
The celebration was long awaited and much deserved as the they kicked things off with new artists such as Cash Out, Travis Porter and Future. They were sided by side with some of hip hop's veterans like Lil Jon, Pastor Troy, Crime Mob, Lil Scrappy, Rocko and Gucci Mane.
Rick Ross tore the stage up as he proceeded to get vocal and hit the stage with never before seen energy. The Bawse treated the fans to some of his famouse tracks like "I'ma Boss," "9 Piece" and "Bag of Money." 2012
But the one person who took the show by storm was none other than the King of the South! T.I. hit the stage at about 10:15 p.m.
Tip was introduced to the crowd while the music from his hit "I'm Back" played in the background. He greeted the fans "A-Town what's happenin'? I'd like to welcome y'all to my Birthday Bash," and you better believe the fans got louder than ever.
Always one to bring the best to the game he opened up with throw back tracks such as , "Rubberband Man" and "24s." But he did not forget about the ladies as he ripped it with "Love This Life" and "Whatever You Like."
But T.I. made sure he treated the ATL crowd right as he brought a few of his personal friends to join him in the all star bash. Usher came out and sang "Climax," then came Nelly, who along with Kelly Rowland performed his 2002 single "Dilemma." Kelly then got the crowd rocking to #1 single "Motivation." And then the crowd was met with a special surprise as Lil Wayne skated out onto the stage rapping his guest verse. Weezy continued the show by performing some of his hits including "Bill Gates" and "John."
T.I. brought it back and once more took the stage "Swagga Like Us" and "Bring 'em Out."
And to top the night off right and bring the show to a close T.I. gave everyone something to look forward to as he sang "Live Your Life." Fireworks shot up in the air and gold confetti fell from the sky, proving once more that T.I. is the King of The South.
Photo Credit: mtv.com