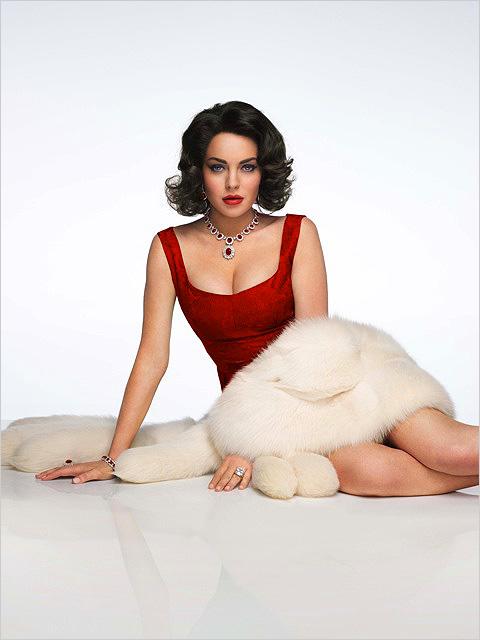 Lindsay Lohan has been known more for her on-going party habits rather than her acting, and as of recently her latest exhaustion incident has led to the investigation of the 'Liz & Dick' set.
Labor unions have now put the movie set on their radar as they are monitoring the conditions in which the cast and crew have been put through on a daily basis.
Lindsay was chosen to star in Lifetime's newest upcoming Drama "Liz & Dick," in which she stars as young Elizabeth Taylor. However, many have now come to questions whether she was the best choice as the set is now being investigated by the labor organizations International Alliance of Theatrical Stage Employees (IATSE) and the actors' union SAG-AFTRA.
The crazy thing about this incident is that Lindsay is not the one to blame as there have now been new reports of both the cast and crew suffering from over work and exhaustion.
What finally brought the work conditions to light was when Lindsay was found unconscious in her hotel room on Friday (June 15).
"The IATSE is on top of the situation on the set of Lifetime's 'Liz & Dick.' We have had union representatives on the set since last Friday and will continue to monitor the hours and working conditions there," IATSE division director of motion picture and television Mike Miller said.
"We take very seriously the safety and wellbeing of our crews, and are dedicated to seeing that they are protected from hazardous working conditions."
A spokeswoman for SAG-AFTRA issued the following statement.
"We have thoroughly investigated this matter and our business representatives have visited, and will continue to visit, the set of 'Liz & Dick,' " the SAG-AFTRA rep said.
"We have spoken with representatives from the company and they are fully aware of their contractual obligations. We will ensure that all applicable penalties will be paid."
The good thing about it all is that Lindsay has actually taken the situation quite well as she tweeted on Saturday.
"Note to self. After working 85hours in 4days, and being up all night shooting, be very aware that you might pass out from exhaustion & 7 paramedics MIGHT show up @ your door. Hopefully theyre cute. Otherwise it would be a real let down."
Despite the incident you have to commend Lindsay Lohan for sticking through with the acting role and taking it serious, instead of partying her way through it.