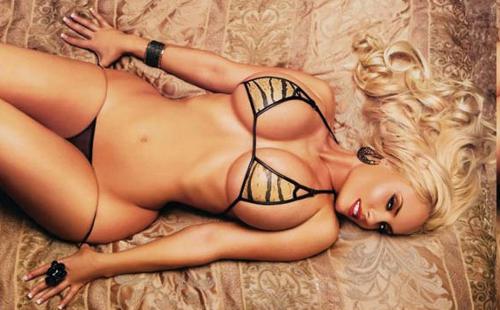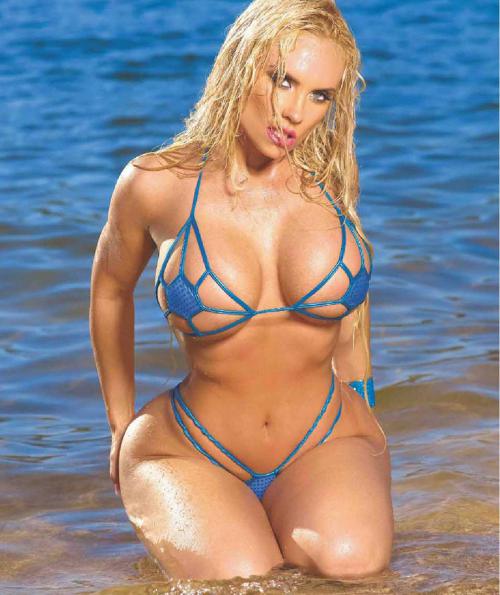 Hip Hop Honey Nicole "Coco" Austin has made waves in the hip hop community not only with her killer curves, but she has also managed to take a piece of hip hop with her as she married legendary rapper/actor Ice-T
Nicole Austin, better known as Coco was born on March 17, 1979 in Beverly Hills, California. Now many people have long wondered, where did the nickname Coco come from? Well there is no sexy story to this one as it was as simple as her brother's mispronunciation of his sister's name, saying "Co-co" instead of Nicole. Within time everyone including her friends and family began to address her as Coco.
Nicole was influenced early in her life by the glamor life as she began dancing and acting early on in her teenage years. Once she was of age though, Coco began to hit modeling competitions along with modeling videos. When she turned 18 she began to specialize in swimsuit, lingerie and body modeling.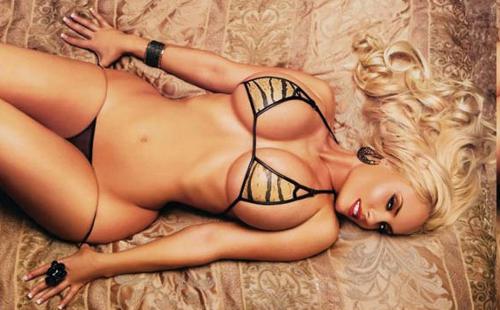 Not only did she win the 1998 Miss Ujena contest in Mexico, Nicole was also hired by Playboy in 2001for about six months. She was not part of any photo spreads at that time though as she only worked events and parties at the Playboy Mansion. It would not be until March of 2008 that Nicole would be featured in a layout on the issue of Playboy magazine
Coco has long tried to break into the movie industry, but has only had small parts as many would rather hire her for her curvy body rather than her acting skills. It's not that her acting is bad, but men tend to be distracted by Coco's body and well apparently so is the crew from every set that she has worked in. Nicole has made guest appearances on TV including Hip-Hop Wives, Doctor Oz, and Law & Order: Special Victims Unit.
Ever wonder how or why Coco stays toned after all of these years? Well, long before she would become every man's dream, she was very much into body building. She would win plenty of competitions and was very receptive by the crowd that is until she decided to get breast implants. It was then that she began to get some negativity from the body building fan base that she had accrued.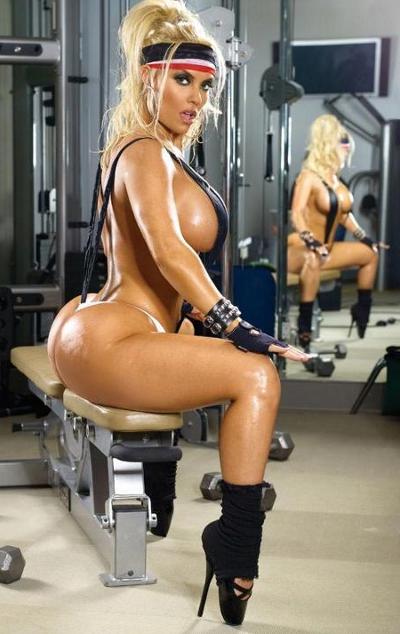 Now here is something that not many people know about her, interestingly enough Coco is not a natural blonde! This may come as a very big surprise to everyone, but Coco was born as a brunette, she would later change her hair to blonde and since then has never tried going back to her natural color.
Her behind has also been the talk of the town, as many have always wondered if she has butt implants. She has never denied that she has breast implants, but she has denied the rumors claiming she has butt implants. To prove this she has submitted herself to The Doctors TV show on February 20, 2012 by Dr. Andrew Ordon, M.D., FACS, for an ultrasound that showed that she did not have implants on her rear. Thus making her butt the best money making ass-et that she has! Perhaps it may be the richest ass-et in the world! ESPNRadio rated Coco as the hottest woman on the planet on February 29, 2012 putting her at the top of the modeling game.
Hip Hop honey Coco and Ice-T were also given their own reality television series Ice Loves Coco, which premiered on June 12, 2011, on E!. The show is okay, but it lacks a bit more drama as their lives just seem to be too perfect, thus making the show a bit dull.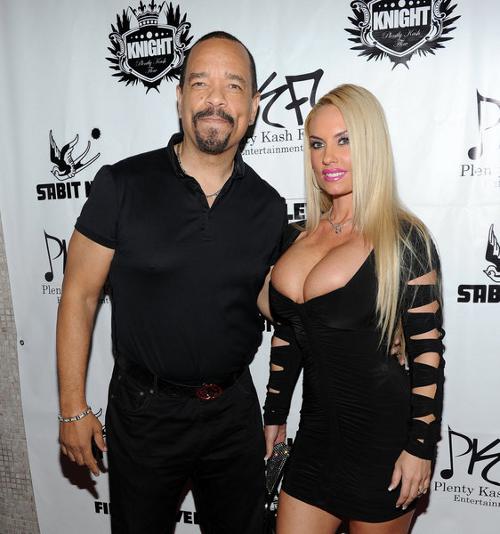 As of recently Coco has had plenty of success on her website, many say that with all this success she is about to bust out, but I think she has busted out a long time ago as she is no rookie to the modeling world nor the business side of it.
The curvaceous Yugoslavian has had plenty of success in her life and still has plans to do bigger things with her career, but everyone is just happy that her body proportion has been maintained throughout all these years.
Here are her body stats just to give you a clue on what we mean.
Height: 5′ 2″
Measurements: 39DD-23-40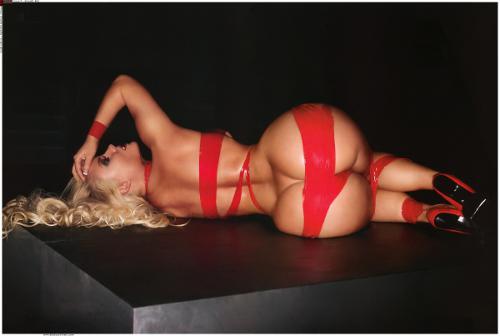 Ice-T is one lucky man!
Oh and did we mention that Coco loves to take pictures at home or well just about anywhere. She'll treat her fans to the most random photos in the most random places and you can tell that she is not at all shy when the camera is around. With that being said, here is one of her recent photos from a small home video she made.
Enjoy a First Class look at Coco!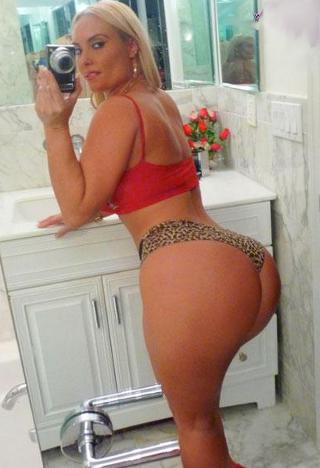 Photo Credit:Cocosworld.com