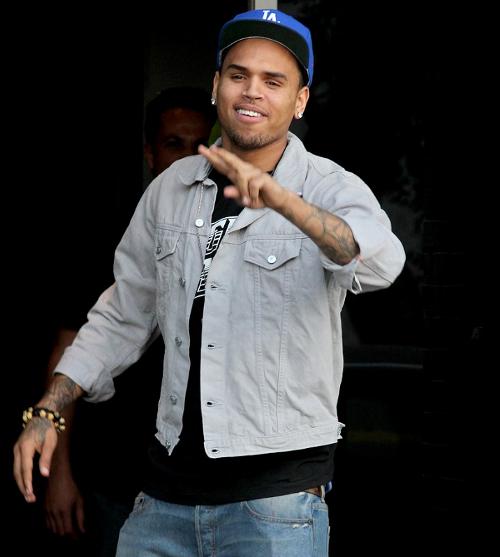 Chris Brown has been steady getting his career back in a straight line and rumors have even sprouted that him and Rihanna may be getting back together. But that does not mean that Chris has not been on his grind as it was recently announced that he has teamed up with SoundTracking, a music sharing app.
Together they been able to come up with a new way for music lovers and fans alike to share their favorite music with friends all within the palm of their hand.
And to celebrate their joint venture they want to offer fans a chance to win an autographed "Fortune" album image canvas.
Between now and July 17, fans can enter the contest by downloading the SoundTracking app (available on iPhone and Android), creating a post with a song from his new album "Fortune," adding a picture and sharing the post on Twitter with the hashtag #FORTUNEJULY3RD.
Each SoundTracking post counts as an additional entry into the contest so multiple entries are encouraged. Official contest rules can be found here.
The App is currently available for the Android and the iPhone.
About SoundTracking
SoundTracking is the fastest growing social music app today on the iOS platform, also now available on Android devices. Combining music, photos, and geo-location, SoundTracking is a fun, expressive and easy way to share the soundtrack to your life. The free social music application works seamlessly with popular social networks such as Facebook, Twitter and Foursquare and also with the iTunes Music store, Spotify and Rdio. SoundTracking was named the "Best iPhone Music App of 2011" by Apple and was recently selected as a "Best Bet" of 2012 by Billboard Magazine. SoundTracking has also been featured as the "iPhone App of The Week" by Apple in the United States, Mexico, Brazil, United Kingdom, Germany and many other countries.