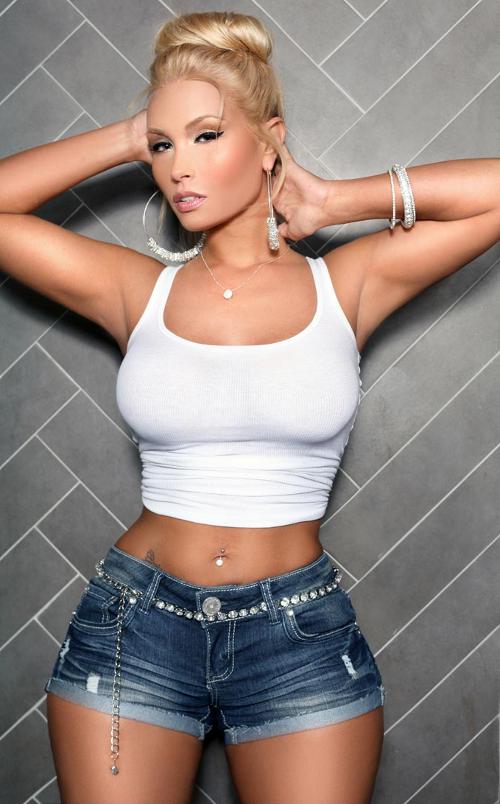 Hip Hop Honey Amazin Amie has the hip hop community talking, the photographers snapping and all the fellas feeling like they need some German in their life. Make no mistake the hip hop models have their hands full with all the competition out there, but Amazin Amie has taken her curves and swayed them to her advantage.
Hip hop honey is always a phrase that gets fans thinking about curves that are insane and that is exactly what we have brought to you today. Born in Newport, Virginia Amazin Amie always had dreamed of making it big with her future, but her support was scarce in the beginning. It was not until her early 20's that her 5'3 frame really began to take to take shape as her reported measurements are at a whopping 36-27-43! Yup you read that correctly, it is not a typo!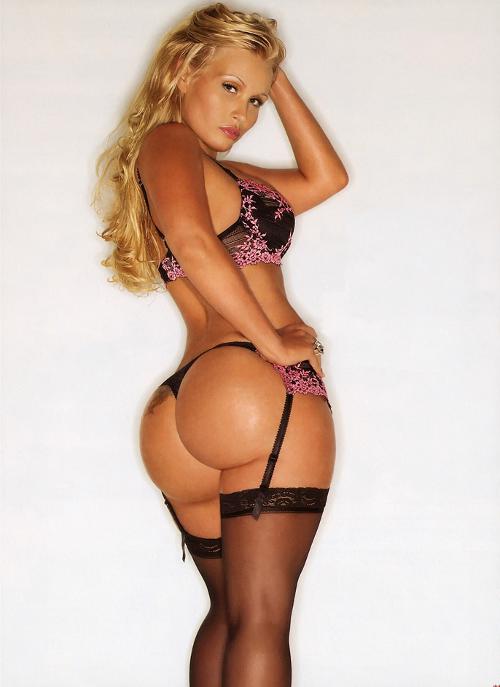 This German model not only has the face to grasp the attention of all audiences, but also the body to crack a few necks along the way. With this combination in hand, it was not long before she began to find success through magazine photo shoots and music videos. Thus far she has been on the cover of Show, Smooth, and Straight Stuntin magazine, but her resume extends far beyond that as she has also received spreads on Black Men, Hip Hop Weekly, Urban Ink, and appeared in Apple Bottom ads in XXL.
As far as video's go one of her pinnacle performances was in John Legend's "Heaven" and of course who can forget Rick Ross' "Yacht Club" video. Amazing Amie credits her very unique curves for putting her on hip hop's radar as one of the top rising hip hop honey in the industry. But don't get me wrong, not just because she looks like fun does it mean that she is all about partying. She knows more than anyone that getting to the top takes hard work.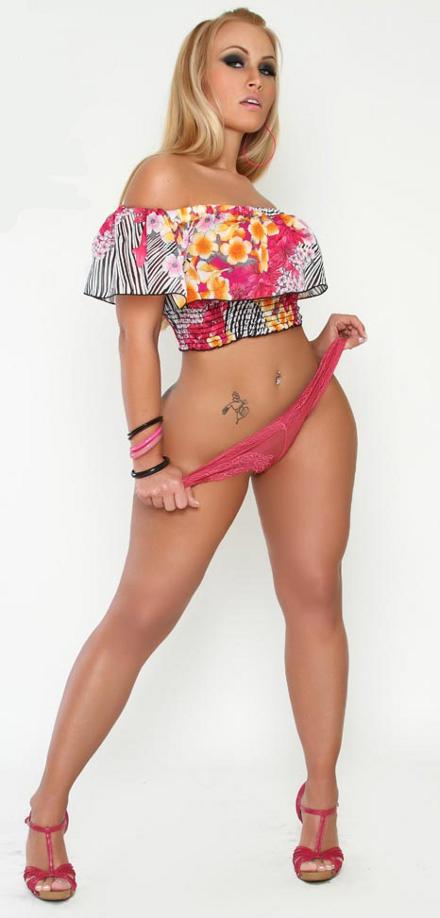 Amie stays dedicated to her career and keeps motivation by her side at all times, because she knows that hard work is the top recipe for success. A hip hop honey not only looks good, but works hard at looking good. Make no mistake Amie takes her job very serious as you may be able to tell by her killer looks. This girl has more curves than a formula one race track.
Make sure you stay tuned to see who Hip Hop First Class will feature as the next top hip hop honey. And rest assured that we will keep bringing you Amazin Amie's newest gigs and hottest photos as she stays ranked as one of our top ten favorites in the game right now! Here's another look at what you've been missing!