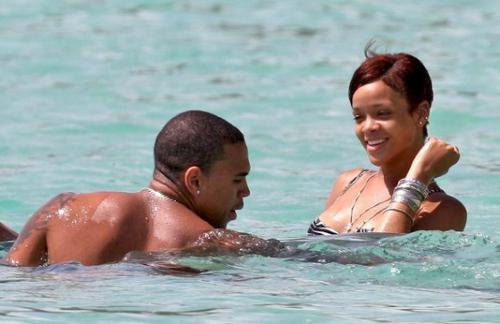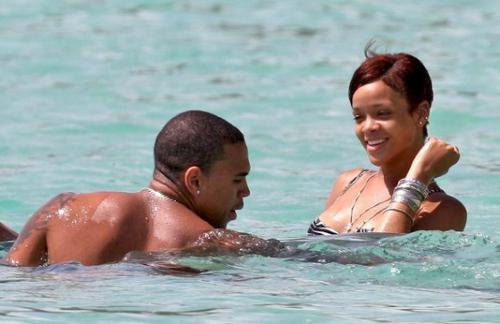 Rihanna and Chris Brown have been leaving the public up in the air of whether or not they are going to get back together anytime soon or not. But one thing is for sure they have been spending more time with each other than usual.
It's been years since Rihanna and Chris Brown broke up after getting physical with one another, but sources say that the couple may be getting back together.
Their forbidden romance has been questioned by many, but it seems that they have avoided all concerns from the public as they seem to be on the road to getting back together. Their latest escapade came in part from the French Riviera on Wednesday when they decided to go out in public for an intimate dinner à deux in Monaco.
Both Hip hop artists have been spotted partying on a yacht off the coast of France, however Chris Brown's rep says "There is no Rihanna connection." At this point I'm just wondering how he can say that and expect anyone to believe him.
Rihanna was in France on a vacation but Chris Brown soon followed and even set up a video with Swizz Beatz and Ludacris on the Cote d'Azur. Coincidence, I think not!
One thing I can give Chris credit for is the fact that he is a businessman. After his "date" with Rihanna at Monaco Chris Brown took care of business as he performed at Cannes club Gotha.
Rihanna has been posting some interesting tweets on her trip that leave many to speculate on her situation with Chris.
Check out what she tweeted: "And there's no stopping us right now," "I feel so close to you right now," "Your love pours down on me surround me like a waterfall. I wear my heart upon my sleeve like a big deal."
It's hard to say that these were not aimed at Chris and its even weirder that no one replied to them. In my honest opinion I would say that they will disclose their relationship to the public within a month or two.