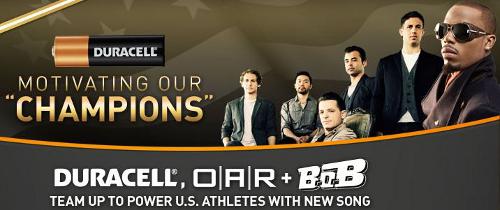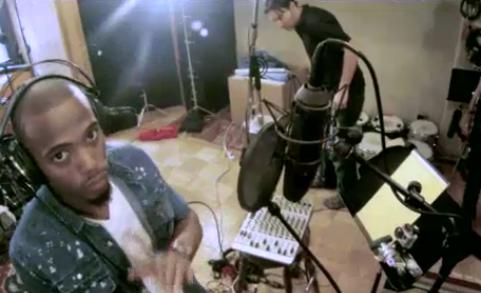 B.o.B. is a well known hip hop heavyweight who has long been climbing the music charts. His lyrical versatility makes him a very unique artist who can blend in with almost any musical genre. This is one of the main reasons why Duracell tapped him for their latest project.
B.o.B. was brought together with O.A.R. as part of Duracell's "Rely on Copper to Go for the Gold" program, which supports Team USA. We all know that Team USA is doing a fine job of representing us all at the Olympic games. Apart from time it takes plenty of dedication in order to complete in the Olympics, to show some appreciating Duracell is asking all the fans and supporters to take part in this unique experience.
Now what would a Champion team be without a proper song? Duracell recognizes that ever team needs it's own song which is why they included the creation of the motivational song, "Champions," the song was created in order to encourage athletes to do their best during the London 2012 Olympic Games. Makes you wonder if this has been one of the songs Michael Phelps has been listening to before each swim he takes.
With the release of "Champions," O.A.R. and B.o.B are also encouraging fans all around the country to visit Duracell's online Virtual Stadium. The stadium is unique in the sense that it offers fans the opportunity to experience the Games through the eyes of world class athletes, and in turn, send them the power of encouragement and inspiration through video, text and photo messages.
By submitting motivational messages to the Duracell Virtual Stadium, consumers have the chance to win a trip to the Sochi 2014 Olympic Winter Games or a $500 Visa® gift card.1
The Virtual Stadium is available on Facebook (Facebook.com/Duracell) and a free mobile application. Team USA and Duracell fans can also participate via Twitter by using the hashtag, #GivePower, and letting @Duracell know who they are supporting.
Check out the music video: