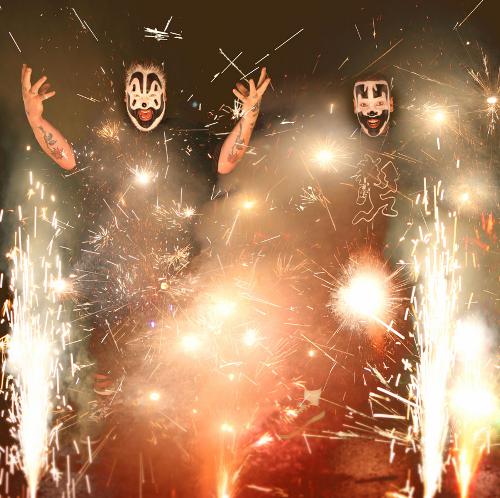 HipHopFirstClass love's to keep their fans entertained and in loop with all the greatest music, artists and event's that make for a one of a kind time. So we teamed up with The Insane Clown Posse to give you a chance to win one of three codes to watch The Gathering of The Juggalos Pay-Per-Veiw! Each code will be good for one day of the event, three different events will air live on three different days.
Entertainment to Include Insane Clown Posse, Raekwon, BizMarkie, Razhel, The Pharcyde, George Clinton and Parliament Funkadelic, Fear Factory, Master P, Warren G, Cheech and Chong, Bobcat Goldthwait, Carnival Rides, Wrestling and Much More!
To Enter: Simply leave a comment below with the answer to "Who are some of your favorite Hip-hop Artists?"
* Giveaway will end on August 9th at 9am CST.
* Winners will be selected using a random number generator. You'll be contacted by email. Make sure to use a real email address.
* Winners will receive one code to watch the live pay-per-view event via internet. Once you receive the code you decide for what event you want to use it.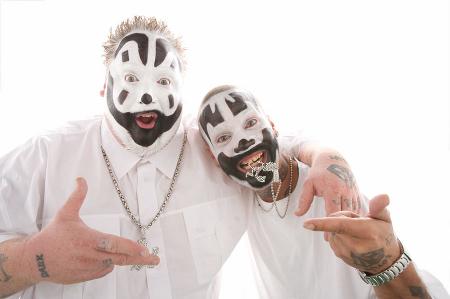 The Gathering of the Juggalos will officially kick off August 8th and pull strong all the way through to the last day on August 12th. Bringing five days and nights of music and pandemonium to Cave-In-Rock, IL, the 13th Annual Gathering of the Juggalos is set to be one of the most exciting events of the year.
The good news is that Violent J and Shaggy 2 Dope, better known as Insane Clown Posse, have announced that fans who can't make it to Cave-In-Rock, IL can watch three days of madness go down, live from their very own living room, via Internet Pay Per View.
This year's line-up boasts talented musicians, familiar hosts, comedians, wrestlers, and a number of outrageous events and activities planned throughout the one and only summer festival that runs 24 hours a day.
Fans won't be disappointed with acts like Master P, Three 6 Mafia, Geto Boys (all three original members), Tech N9ne, Insane Clown Posse and more gracing the Main Stage. The outrageness won't stop there as JCW wrestlers take to the ring for Juggalo Bloodymania on tap for Sunday!
Comedians Cheech and Chong, Jamie Kennedy, Ralphie May and Bobcat Goldthwait are set to appear. Plus, the Gathering will have a Wrestling Stage, seminars, autograph signings, free carnival rides, wet t-shirt competition, karaoke contest, tattoo contest, JCW try-outs, open mic, Miss Juggalette Competition and Violent J's Beach Party.
For more information on the Gathering of the Juggalos and to buy Internet Pay Per View tickets, visit: http://www.psychopathiclive.com/psylive/events/upcoming.
Date Of Events to choose from:
AUGUST 10, 2012 (6:00PM-11:59PM CT)
Watch the Gathering of the Juggalos Friday Night Main Stage Live on PPV featuring; Twiztid, Three 6 Mafia, Kottonmouth Kings, Master P and Mack 10
AUGUST 11, 2012 (6:00PM-11:59PM CT)
Watch the Gathering of the Juggalos Saturday Night Main Stage Live on PPV featuring; I.C.P., Geto Boys, Tech N9ne, Blaze, P.O.D and Cold 187
AUGUST 12, 2012 (8:00PM-11:00PM CT)
Watch the Gathering of the Juggalos Bloodymania Live on PPV