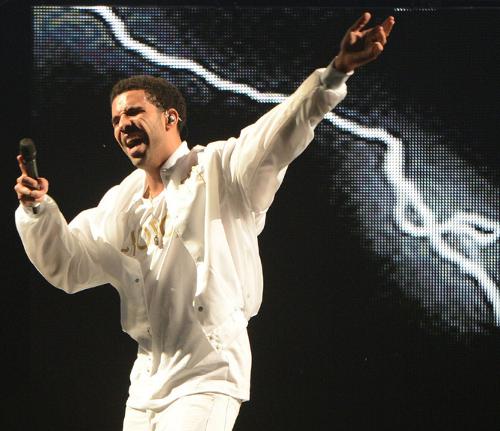 Drake came ready to give the performance of a lifetime as he hit the OVO Fest stage in Toronto. Only thing I can say is that he brought forth one of the most significant collabs in the past years as he performed his new track with Aaliyah.
The new song went viral on the Web on Sunday night, making for a storm that led up to the OVO Fest performance. Not one to be scared to share the stage with heavyweight hip hop artist he brought surprise guests like Nicki Minaj and Snoop Dogg along.
Drake told MTV News that OVO Fest 2012 would be a night to remember, and he made good on that promise.
"Bringing together the third annual OVO Fest is such a milestone for me," he said. "A lot has happened over the last three years — a journey that I'm so grateful for — but it's always coming home and performing for my hometown that means the most. This year, we're going to bring it just like we do every year: with high energy and music at its best."
Drake was on his top game on Sunday night as he donned an all white outfit on the stage.  He hit the tracks hard and came in with Take Care songs, including the title track, "Lord Knows" and "Crew Love."
Then he gave the crowd a very pleasant surprise as he brought the curvy Nicki Minaj to the stage, introducing her as "the most beautiful thing that exists in the entire world." The hip hop duo treated the crowd to "Make Me Proud," then Nicki switched gears and turned it up a notch with "Beez in the Trap."
And just to put the icing on the cake the hip hop icon Snoop Dogg, or Snoop Lion brought the crowd to a peak as he performed his classic track, "Beautiful."
But Drake had one last surprise for his hometown crowd of Toronto, that would trump all other surprises. As he threw the bar down, "Tatt my name on you so I know it's real," he lifted up his shirt to reveal his new "416" Toronto area-code tattoo on his ribcage. The crowd went wild and many praised the rapper for keeping his city close to his heart and representing Toronto to the fullest.
The ink seemed to show signs that it may have been from last week.
Rick Ross, along with Meek Mill, Waka Flocka Flame and French Montana also participated in the OVO fest but none captivated the crowd quite like Drake.