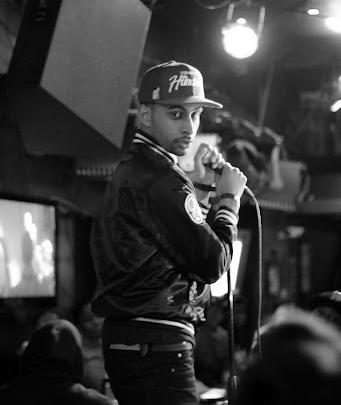 r.O.b. Releases new music video Hometown
There comes a time in a person's life when he is faced with a situation that can alter his life in a very dramatic fashion. When this time comes he can ether do one of two things, he can accept the situation and give into it or he can take the situation and turn it into momentum to show people that there really is not limit to what a person can do when he really dedicates himself to persevering and succeeding in life.
Much is the case for a young artist known as r.O.b, who steps out the shadows and steps up to the plate to face any challenge placed in his path.
Robert Castano, better known as as r.O.b (realist One breathin) has had long dreams of making it in the music industry and though he has been given a rough road the hunger to strive has not deterred him from chasing his dream. To him hip-hop is more than a form of expression—it's a lifeline. The ability to exhale his signature brand of polished poetry is, literally, a miracle.
Robert was born with a breathing complication in 1987, doctors told Castano he'd never live past the age of nine. Conquering one of many feats he made it past nine and to make things a bit more challenging for him his mother was sentenced to 20 years in prison for drug trafficking, while he was only eleven years old!
Castano was raised in Philadelphia and it was in the City of Brotherly Love where Castano first fell in love with hip-hop, turning a budding interest for beats and rhymes into a lifelong pursuit.
While recovering from his third open heart surgery in 2006, he vowed that nothing would interfere with his love of music and if he recovered, he would dub himself, The Realist One Breathin'… r.O.b.
Taking stylistic—and survival—cues from his musical inspiration Kanye West, r.O.b. has diligently immersed himself in all genres of music. He has honed his now versatile flow, crafting sharp and inventive lyrics to illustrate his memories and struggles—from riding out life's peaks and valleys, to reminiscing about '90s era TV shows.
On December 28th, 2010, r.O.b. released his debut mixtape, Higher Learning… The 90's Tape, hosted by legendary producer and DJ, Don Cannon. The Higher Learning mixtape pays homage to the decade in which r.O.b.'s love for music began, taking listeners on a ten-track coast through the evolution of Hip‐Hop's "Golden Era." Starting in 1990 with A Tribe Called Quest's "Bonita Applebum," and ending in 1999 with a mashup of Queens' finest emcees, r.O.b. uses classic beats as a backdrop for new beginnings.
At just 25 years old, this quiet storm counts his blessings. Robert "r.O.b." Castano is proof that dedication and creativity will lead you toward your dreams, and that what doesn't kill you will undoubtedly make you stronger.
Tune in to find out just how far r.O.b. will go as he has already proven to be a force not to be taken lightly!
Check out his newest Music Video Hometown: