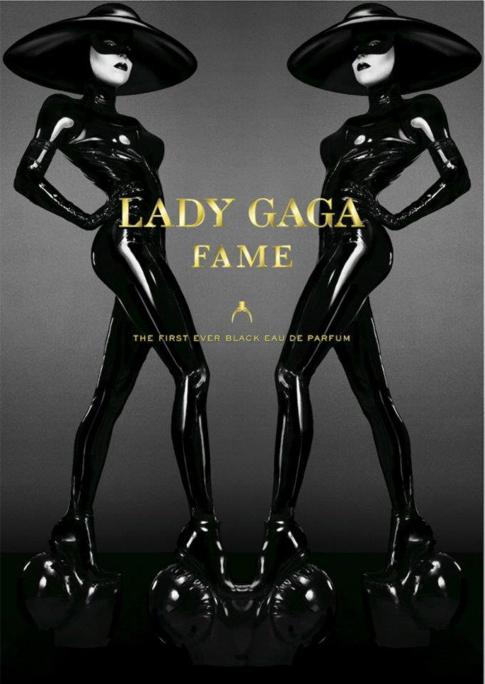 Lady Gaga is known to go completely left field and push against the grain, and this time she did nothing different when it came to promoting her new fragrance 'FAME' that is set for release in the near future.
Today we bring you exclusive videos from the Lady Gaga FAME film created with director Steven Klein for Lady Gaga FAME Eau de Parfum, the first ever Black Eau de Parfum.
Now what makes this perfume very interesting besides the fact that is will be highly promoted by Lady Gaga is the fact it the first ever black Eau de Parfum that sprays clear and becomes invisible once the actual perfume hits air. Now I have to admit that is creativity at its best!
The videos are rather short but keep in mind these are teasers, however you have to appreciate the creativity that has been implemented into both the videos and the perfume.
The full film is expected to debut next month and is directed by Steven Klein. The debut will be at the Guggenheim, but for those of you that may not be able to attend and want to catch it live on its debut, then you can check it out online via LittleMonsters.com.
About Lady Gaga FAME Eau de Parfum:
Multi-platinum and Grammy Award-winning artist Lady Gaga will release her first fragrance, LADY GAGA FAME, in September 2012. Gaga's first fragrance, released through the Artist's own Haus Laboratories in association with Coty, is the latest breakthrough expression of her creativity.
Bound to surpass all norms and standards in the fragrance industry with its innovative technology, LADY GAGA FAME is the first ever black Eau de Parfum that sprays clear and becomes invisible once airborne. The black-to-clear fragrance is a fantastic innovation of patent pending fluid technology, exclusively launched with LADY GAGA FAME. Gaga collaborated with fashion industry legends in the creation of LADY GAGA FAME: the bottle was designed in collaboration with Nick Knight, and the ad campaign was directed and photographed by Steven Klein.