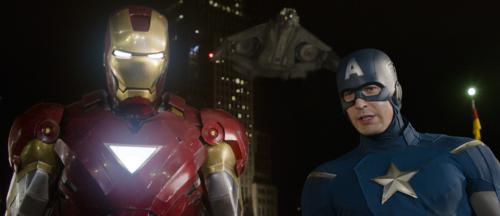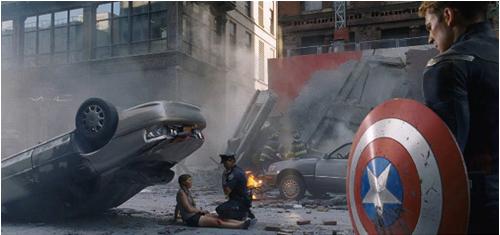 "The Avengers" was a successful movie, that not only paved the way for a sequel, but also gave us something to rave about while the rest of the marvel superhero movie developed.
The hit movie is set to be released on out on Blu-ray and DVD September 25th, and the retail version will have a slew of deleted scenes, including an alternate opening! But that's not to say that you can't get a sneak peek at the alternate opening for the movie this very instant.
Courtesy of Yahoo! Movies, we bring to you the alternate opening for The Avengers movie.
Now, the intro you are first introduced to a very serene sky shot of the city and then it quickly goes a bit left field as Agent Maria Hill (Cobie Smulders) recounts the battle between the Avengers and Loki's forces in New York City via flashback. And let me tell you the disaster hits hard as you take in all the damage the city suffered. Not to mention that the soundtrack actually stirs your emotions a bit. But yet there stands Captain America taking responsibility for the damage as he eyes the aftermath of the battle.
But well enough with the description here is the video so you can judge it for yourself:
Also on the home version of the movie you will be able to check out the blooper reel.
And of course, by now there is plenty of talk about the ending that left everyone wondering what The Avenger 2 would bring to the big screen, check out the post credits, revealing one of the new villain Thanos. The question remains though, who will be the main villain in the next installment of The Avengers? Check out the ending here one more time, and remember HipHopFirstClass brought you a First Class look into The Avengers!
Robert Downey Jr. reprises his role in the next film in the franchise: "Iron Man 3." He's followed by Chris Hemsworth in "Thor: The Dark World" in 2013 and Chris Evans in "Captain America: The Winter Soldier" in 2013.